By Raptoralpha, Thursday 13 January 2022 at 10:05 AM

Hey folks! After a year long delay, this is it, Jurassic World Dominion is finally seeing release! And of course, Mattel is up to the task to spoil us with many new great figures, and is even bringing back vehicles, playsets, and a five feet long (biggest JP toy ever) Dreadnoughtus! Speaking of spoiling, beware that you'll risk seeing stuff you may not want to see yet if you don't want to spoil yourself, so go through our new checklist at your own risk...

As always, we'll keep updating this checklist through the year, so keep coming back! Credits goes to Toyopolis for their great pictures!

Owen & Velociraptor "Beta"
Claire & Dilophosaurus
Dr. Alan Grant & Dimetrodon
Kayla Watts & Pyroraptor
Dr. Ian Malcolm & Velociraptor
Maisie & Velociraptor "Beta" + Lystrosaurus
Owen & Parasaurolophus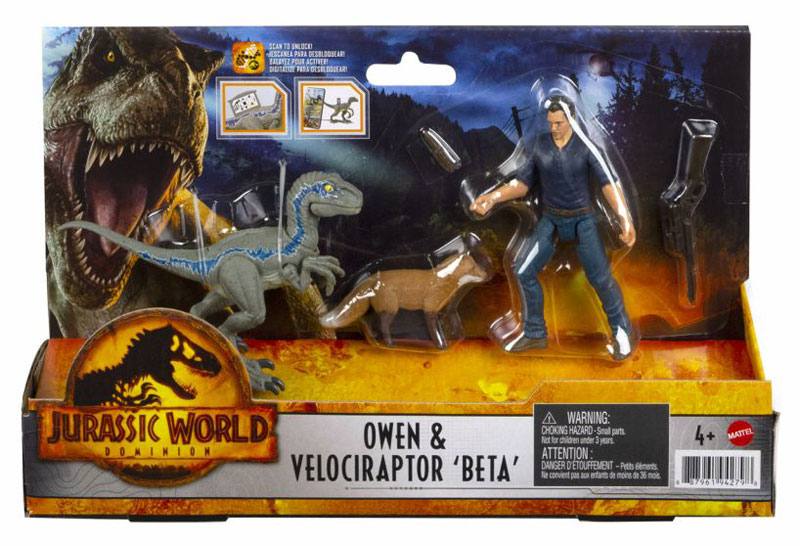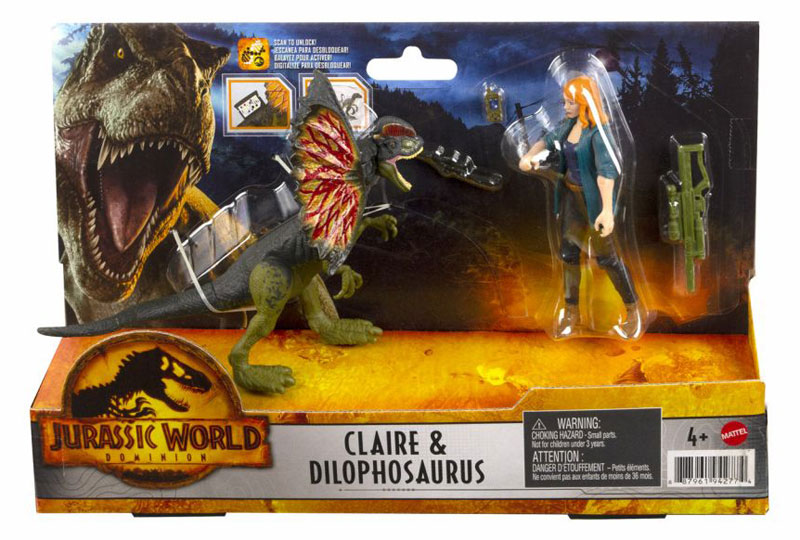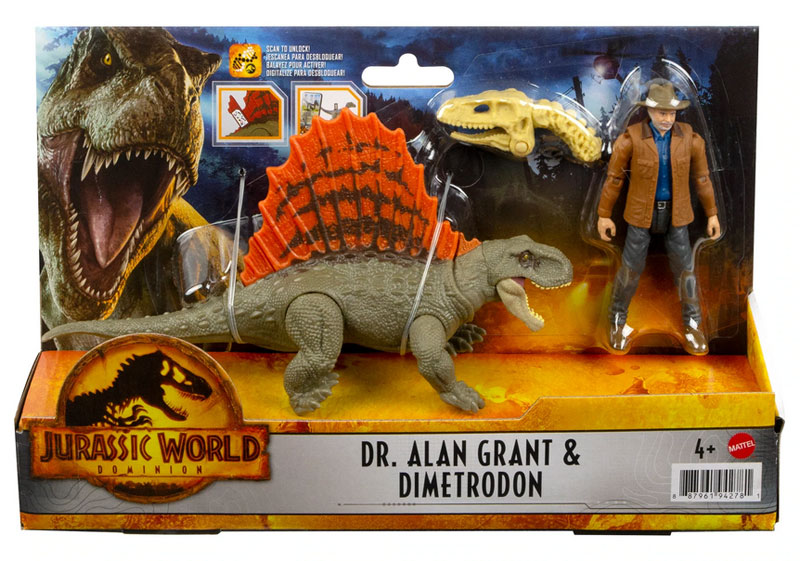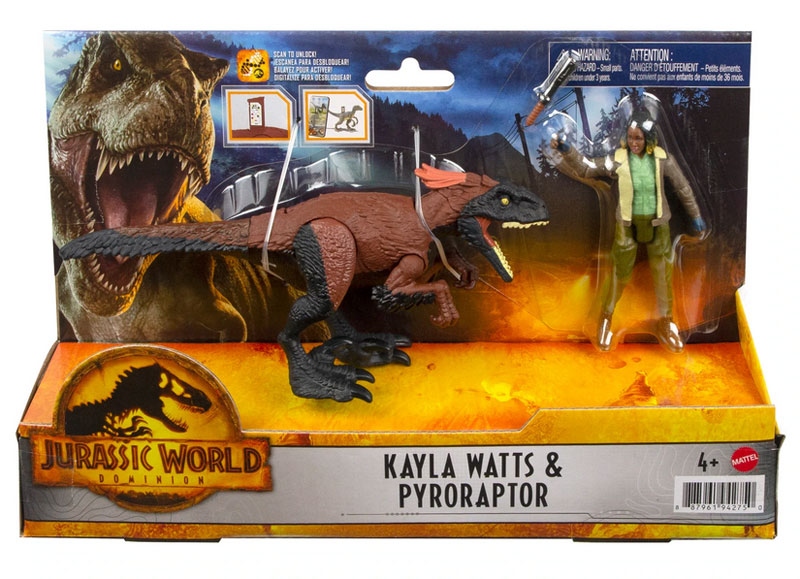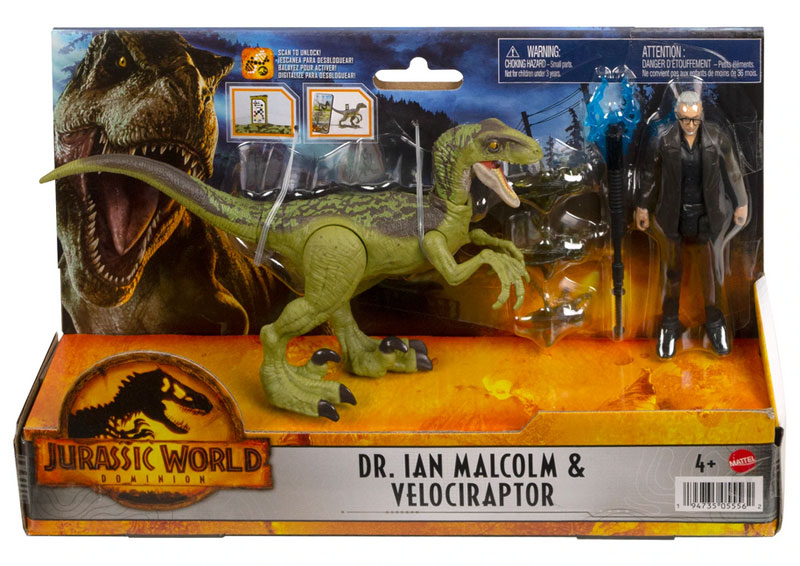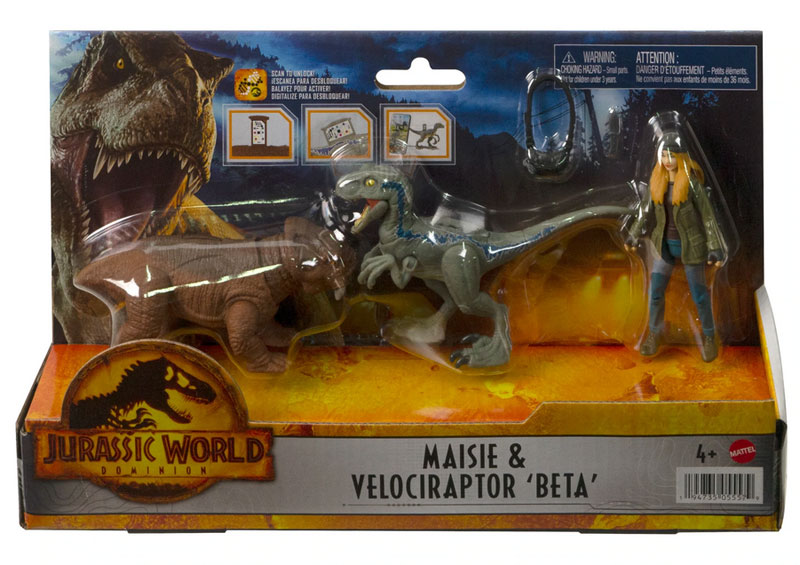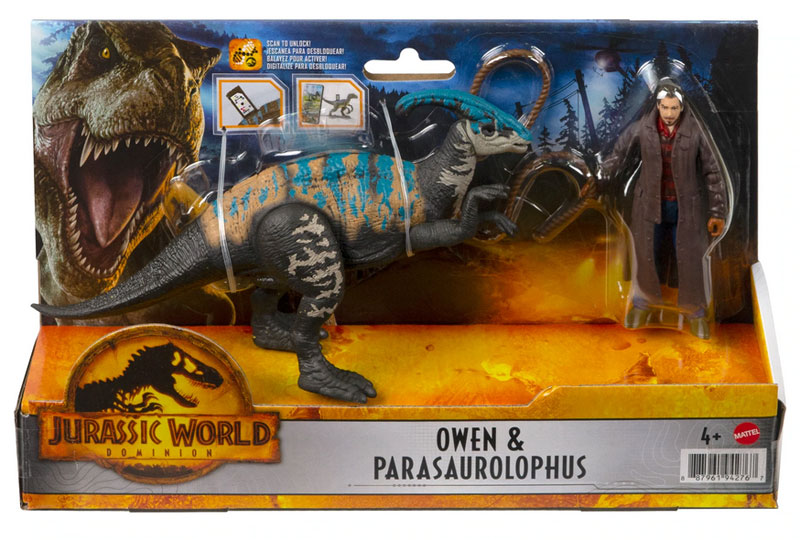 Owen Escape Pack
Release 'n Rampage Pack
Yangchuanosaurus, Blue & Owen Story Pack (repacks)
Starter Pack (repacks)
Epic Battle Pack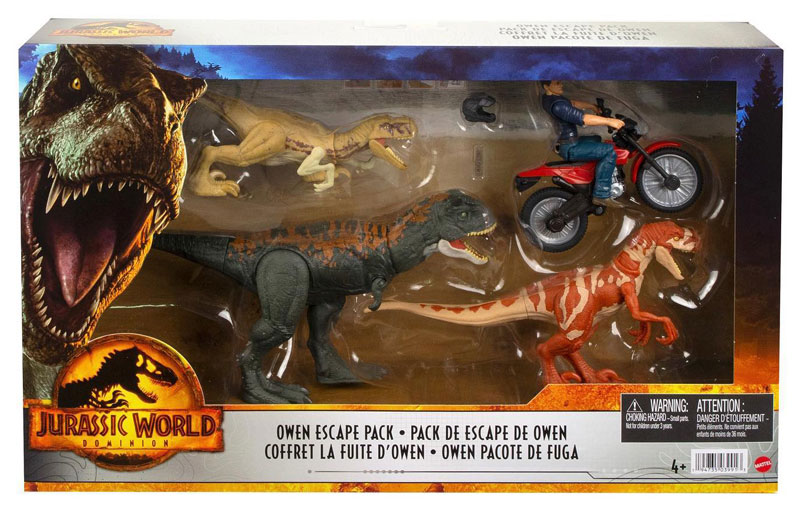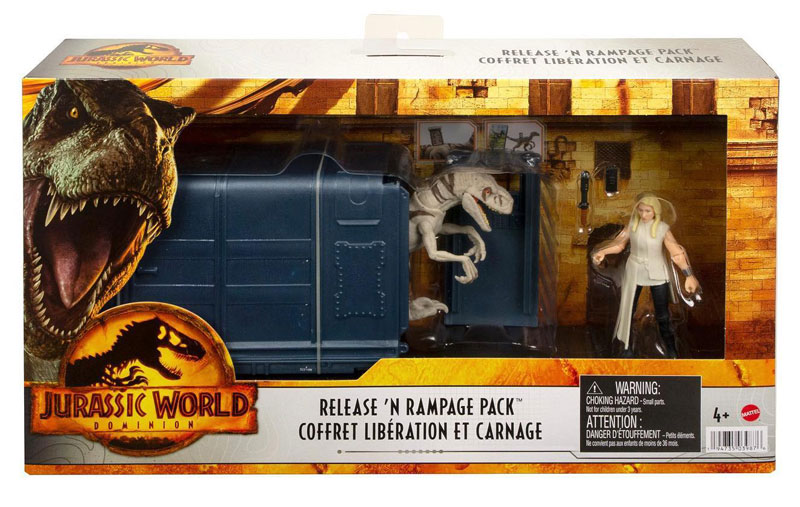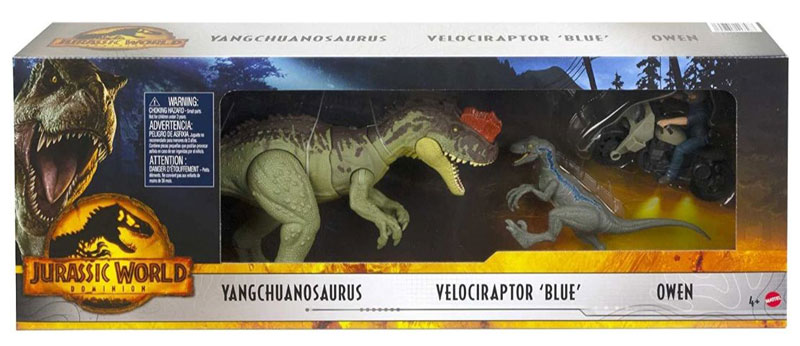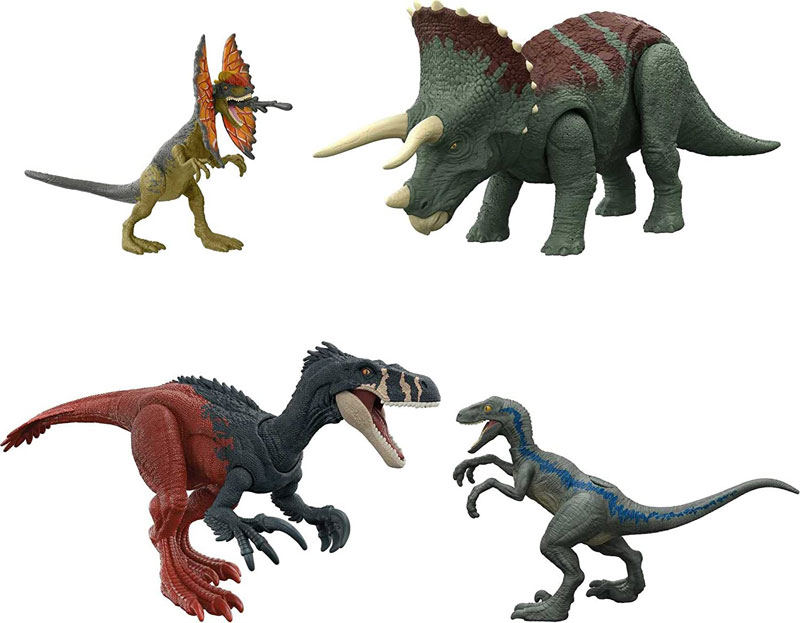 Velociraptor "Blue"
Moros Intrepidus
Miragaia
Dsungaripterus
Nasutoceratops
Atrociraptor
Dimetrodon
Rugops Primus
Einiosaurus
Velociraptor
Atrociraptor 2
Moros Intrepidus 2

Velociraptor "Blue" vs. Atrociraptor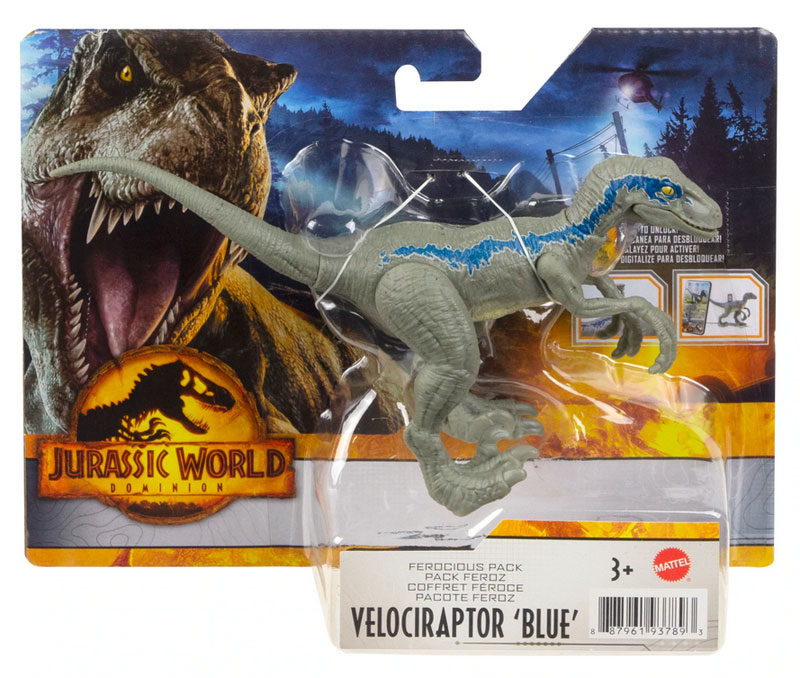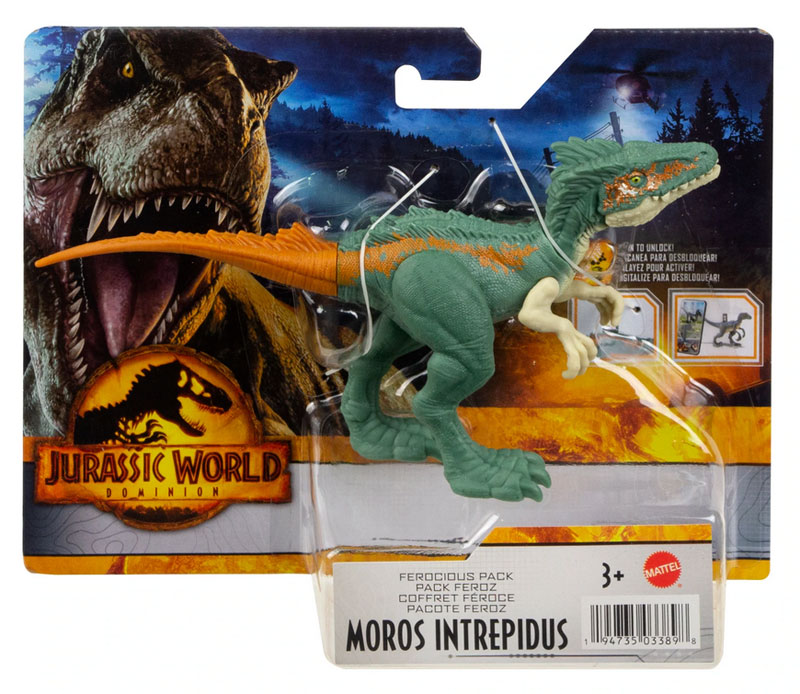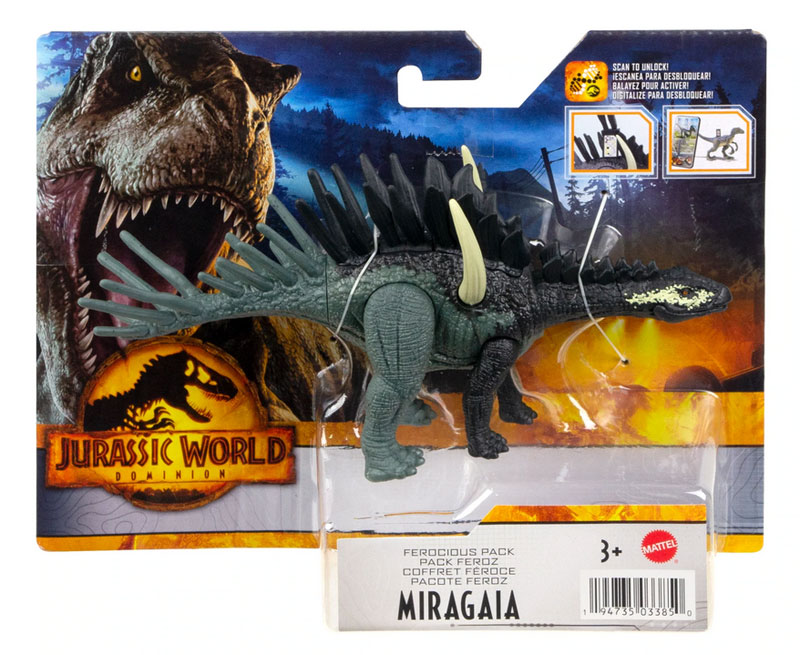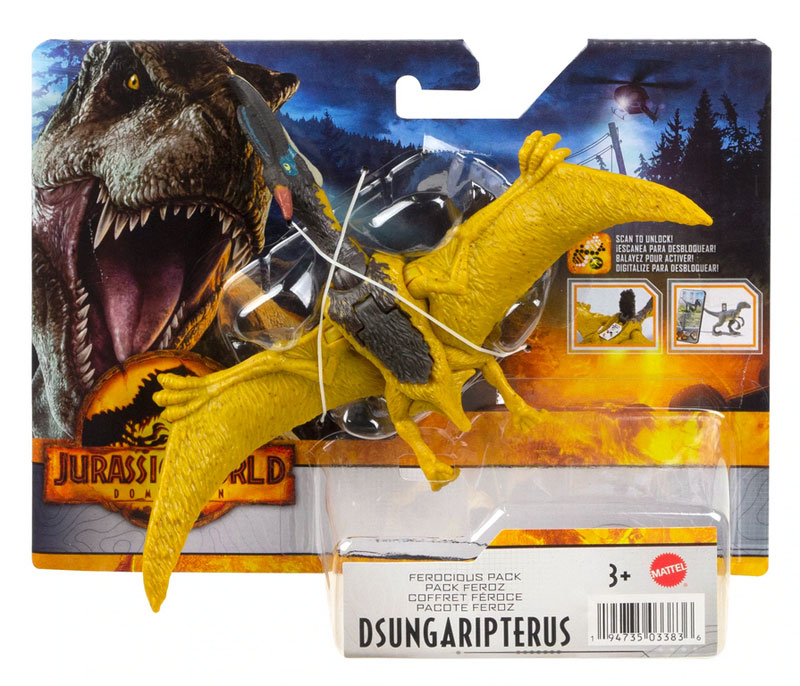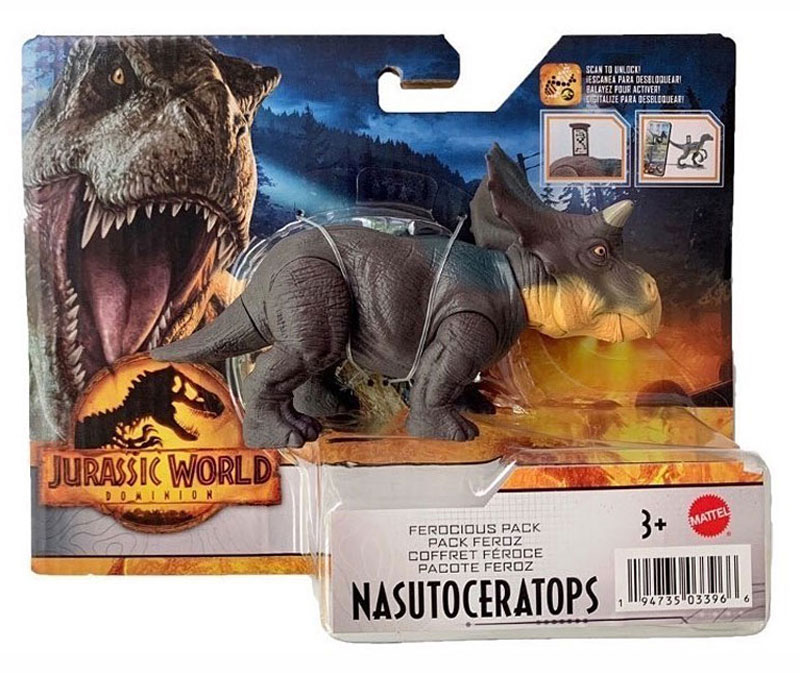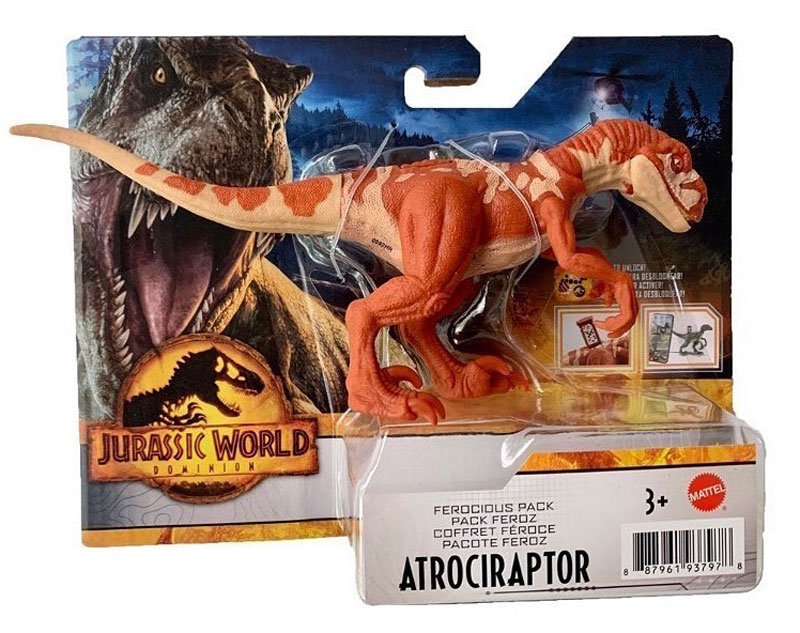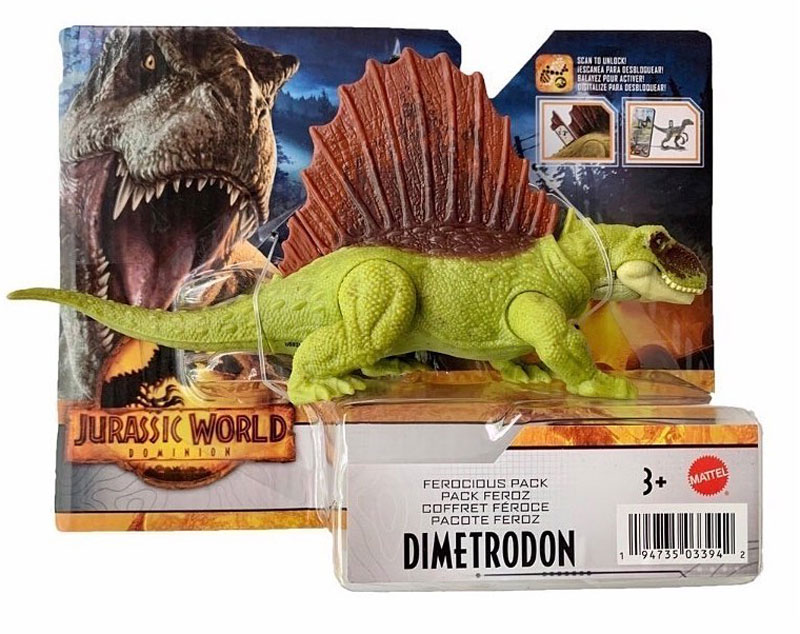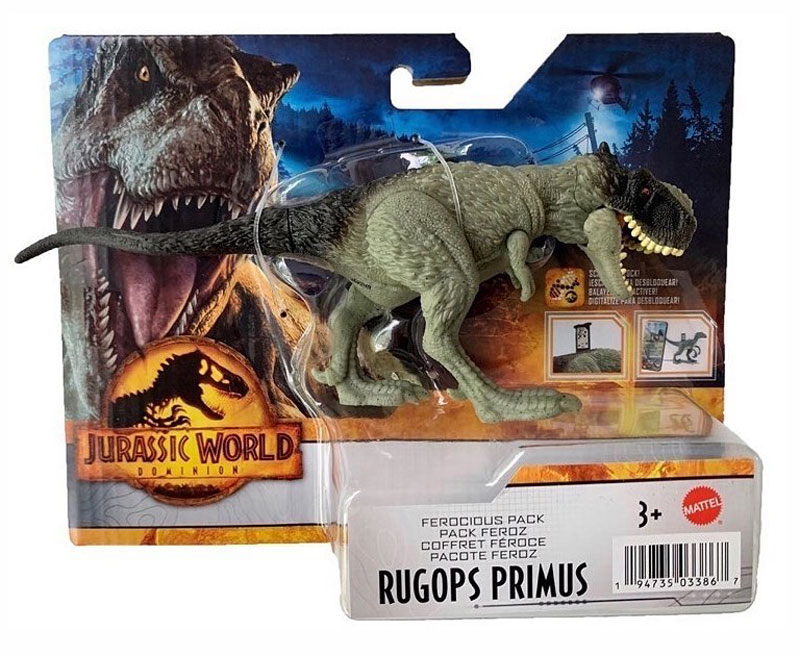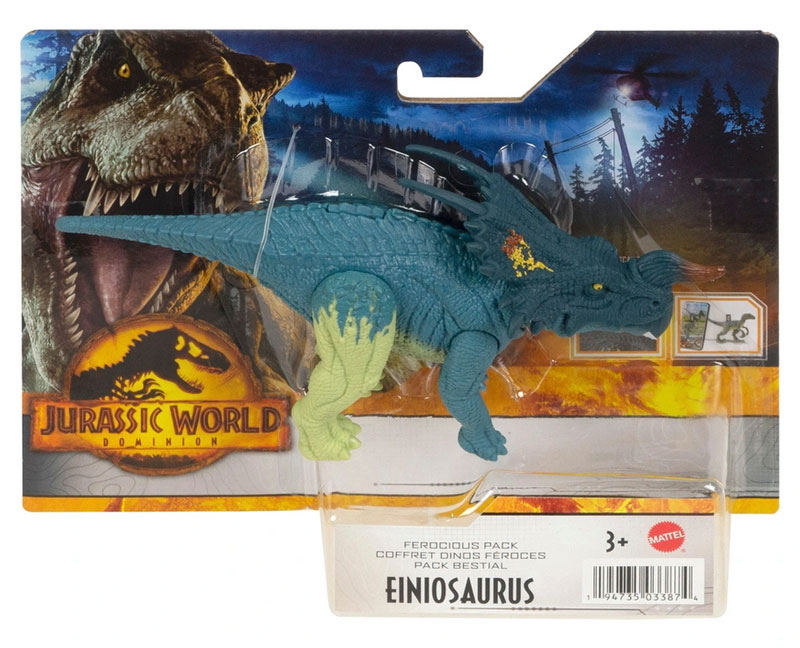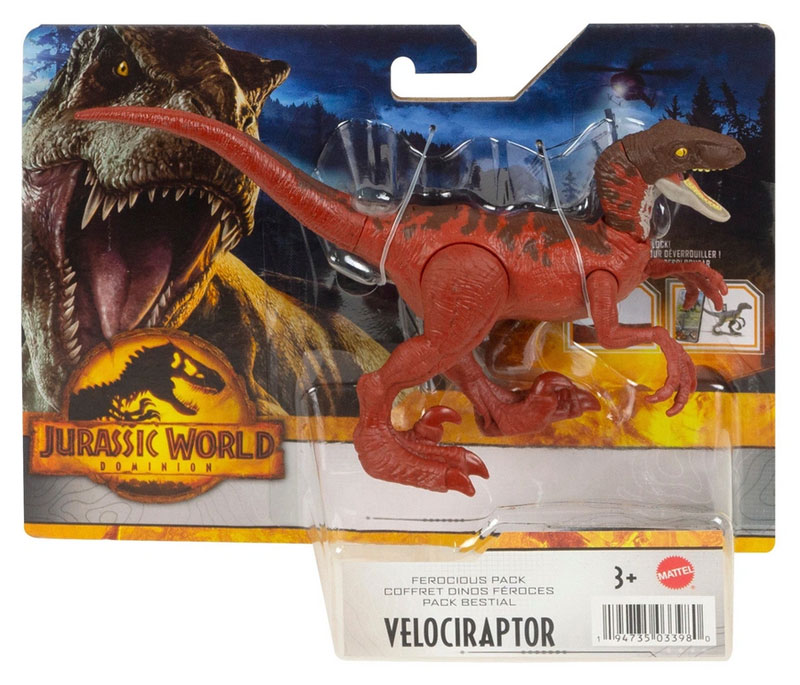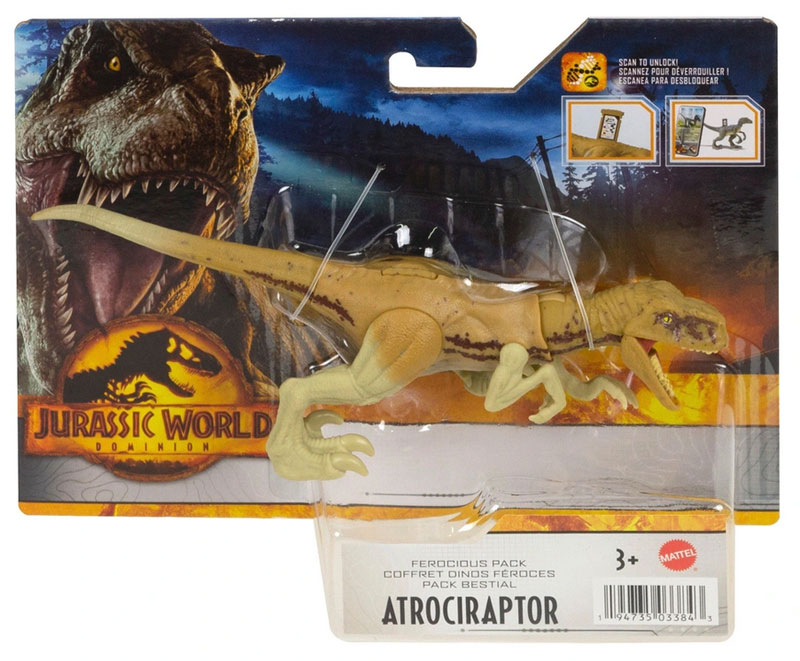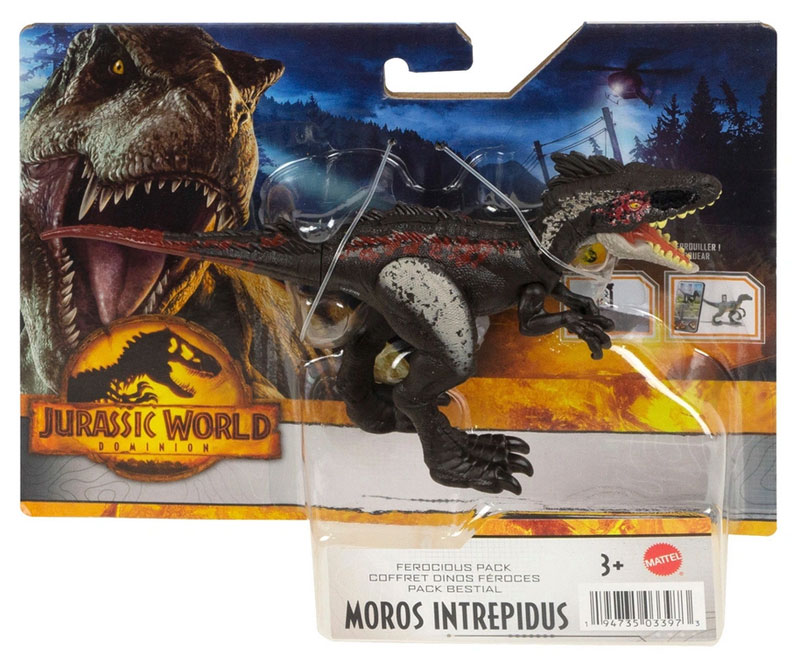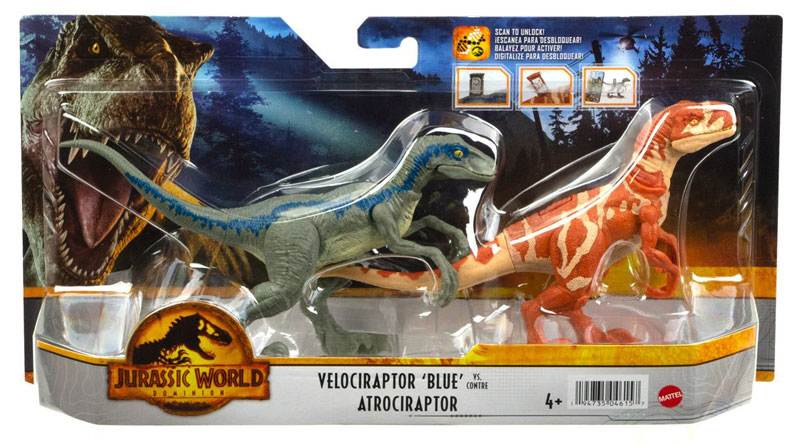 Triceratops
Ankylosaurus
Rajasaurus
Skorpiovenator
Liopleurodon
Iguanodon
Megaraptor
Sinoceratops
Pteranodon
Ichthyovenator
Triceratops 2
Rajasaurus 2
Nasutoceratops - Cancelled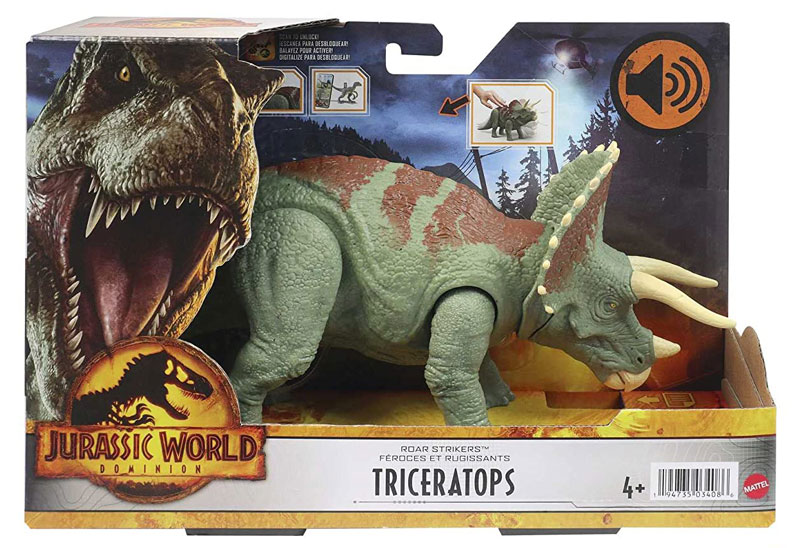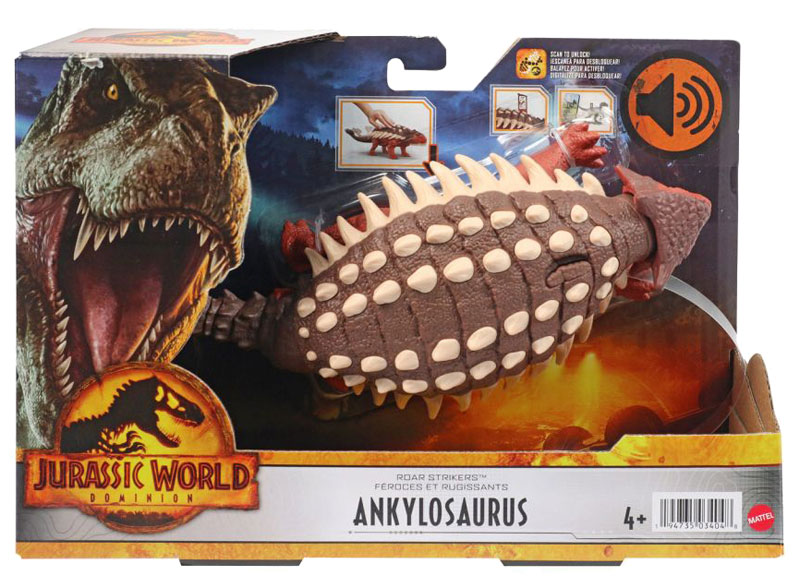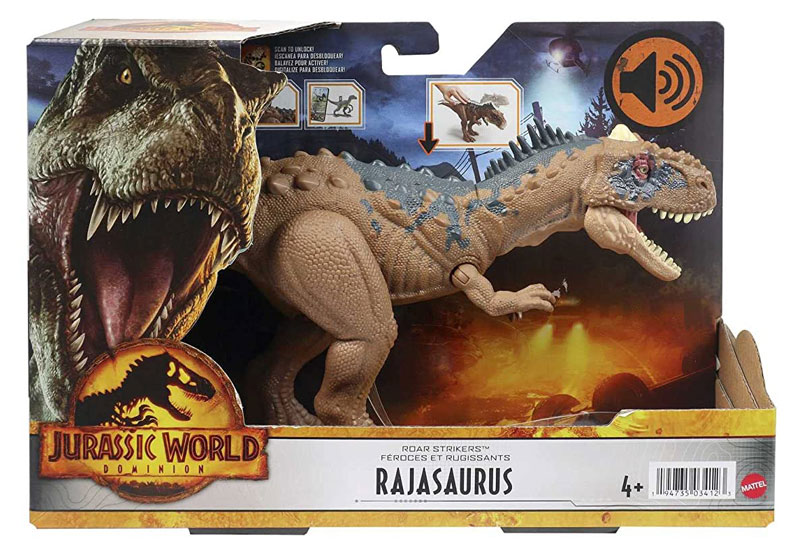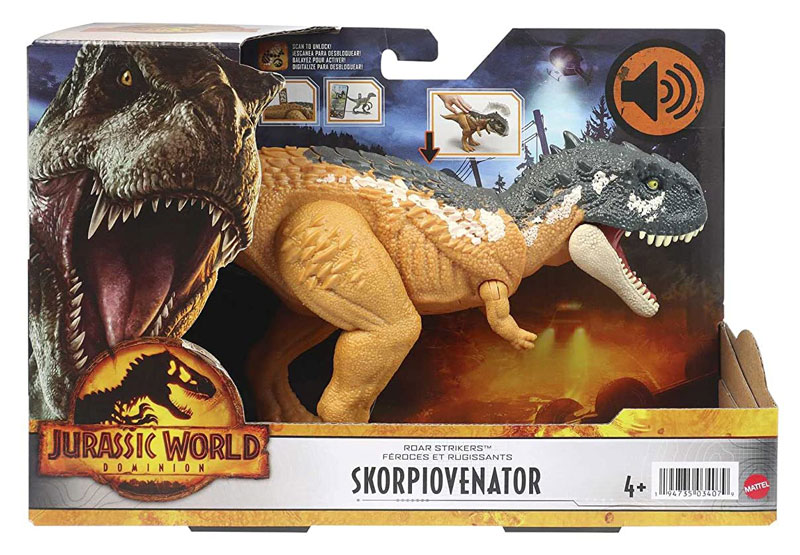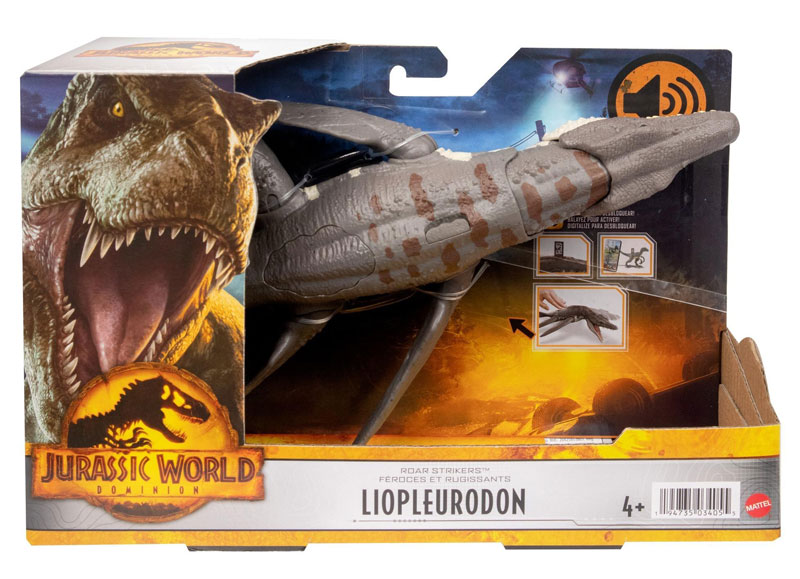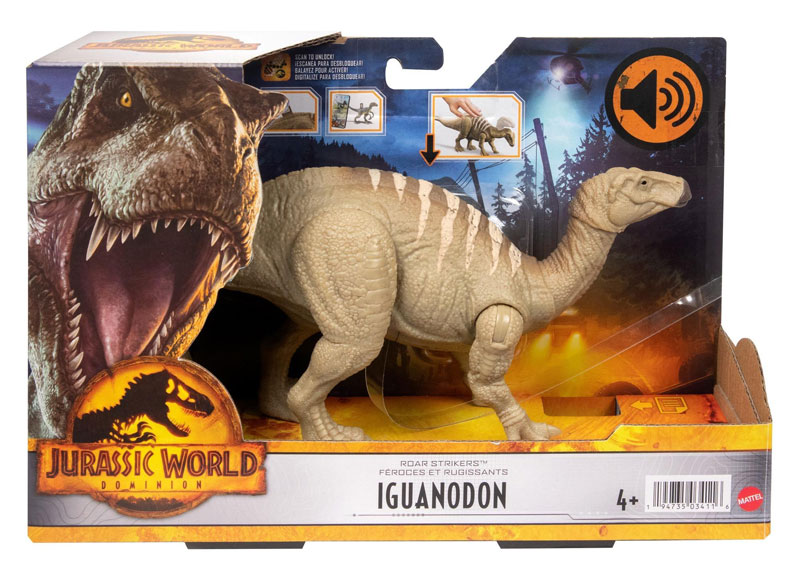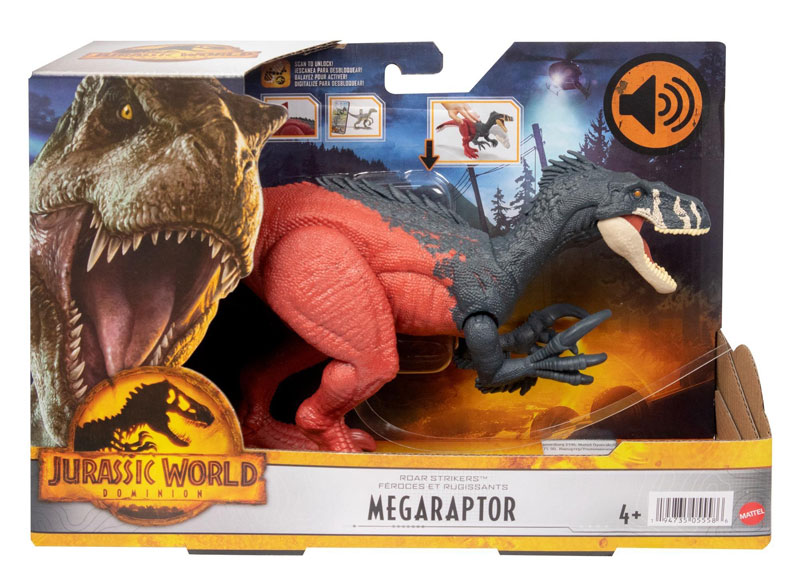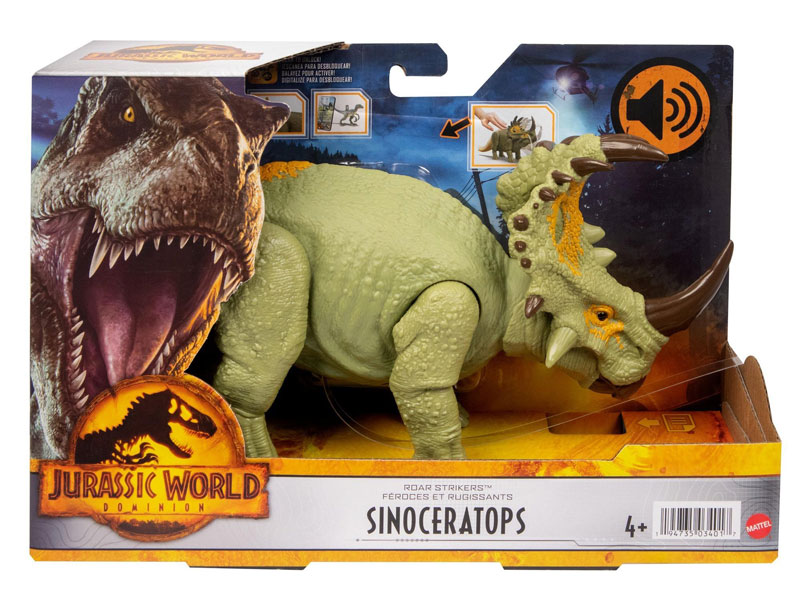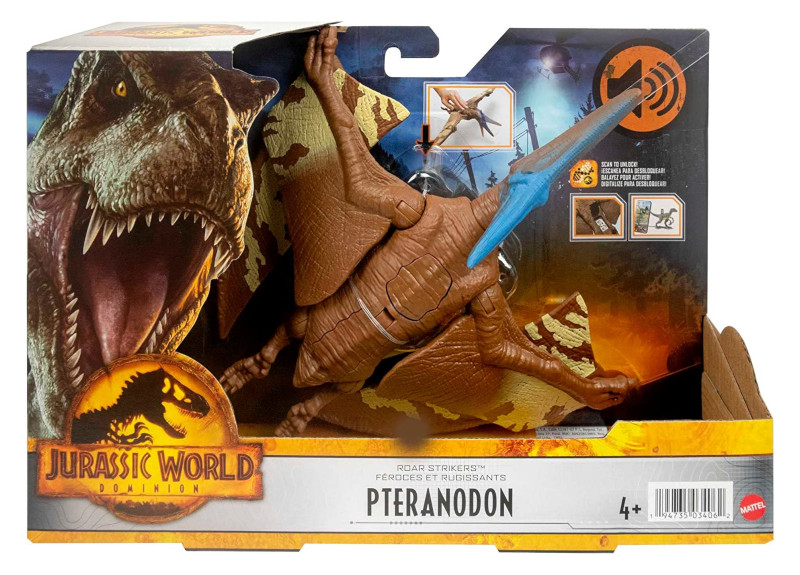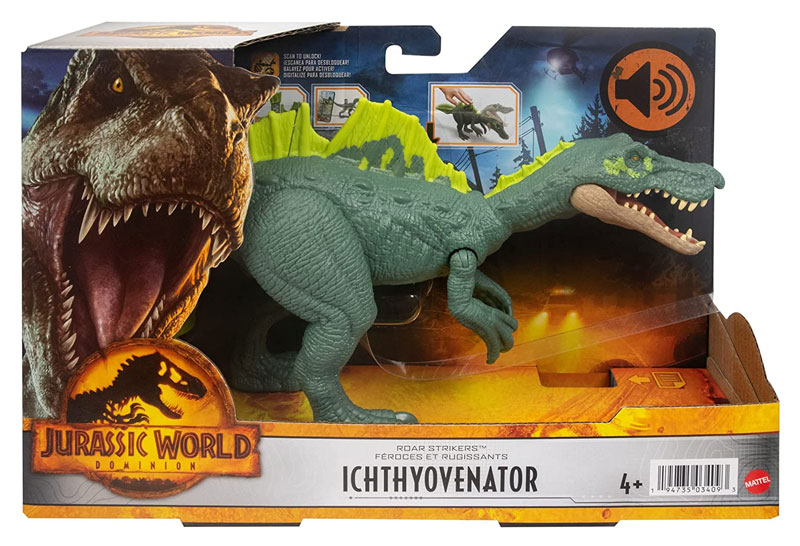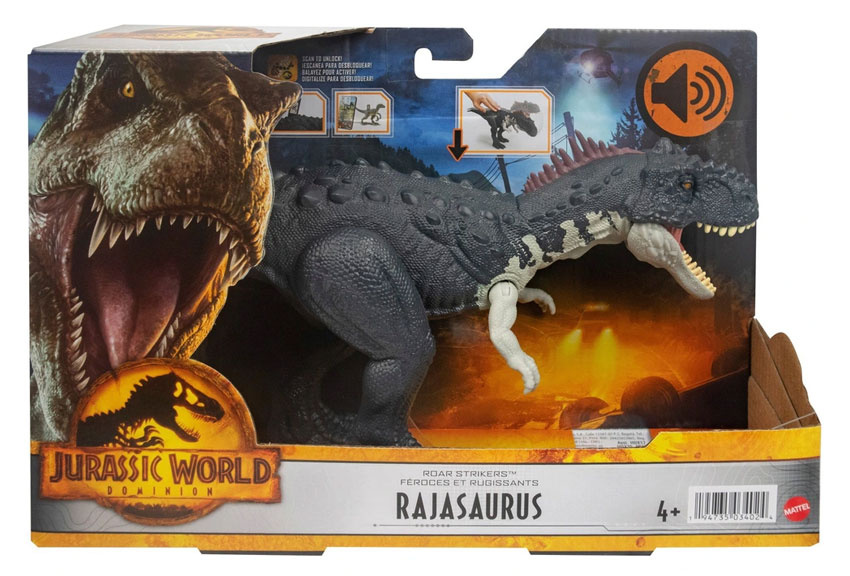 Quetzalcoatlus
Yangchuanosaurus
Ampelosaurus
Siamosaurus
Lythronax - Cancelled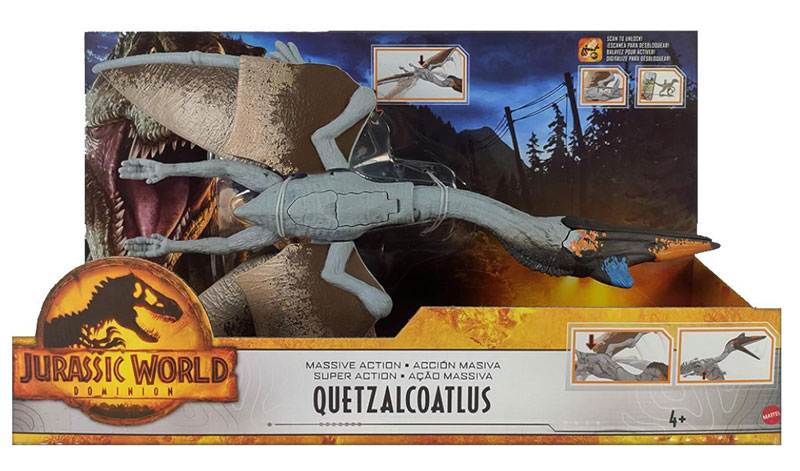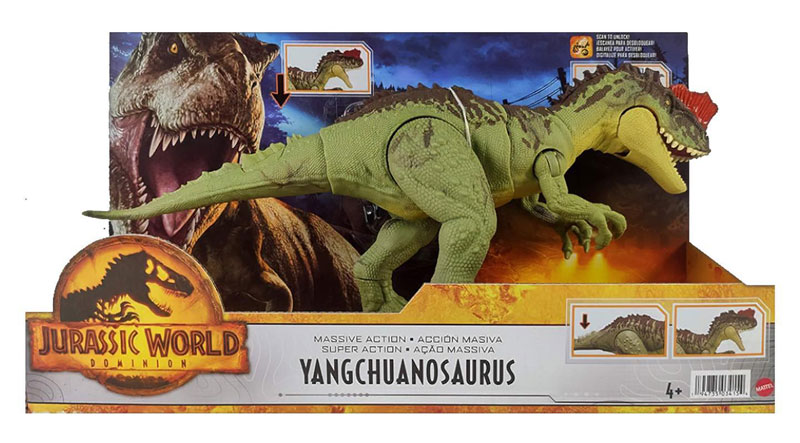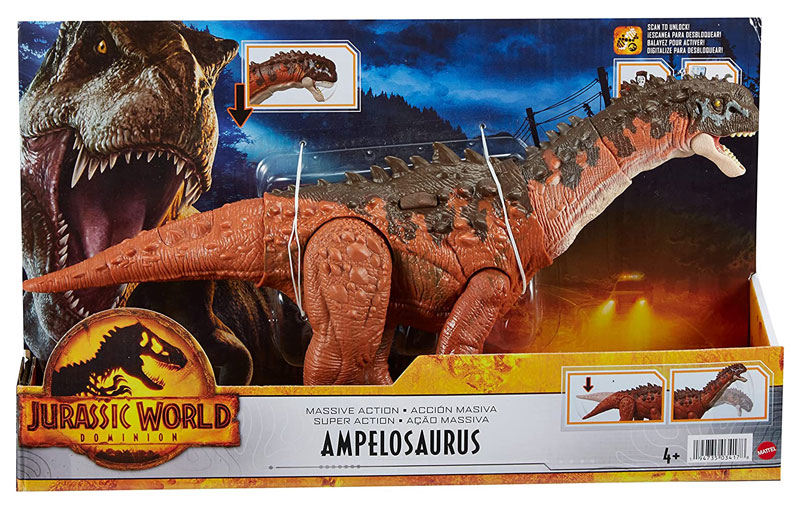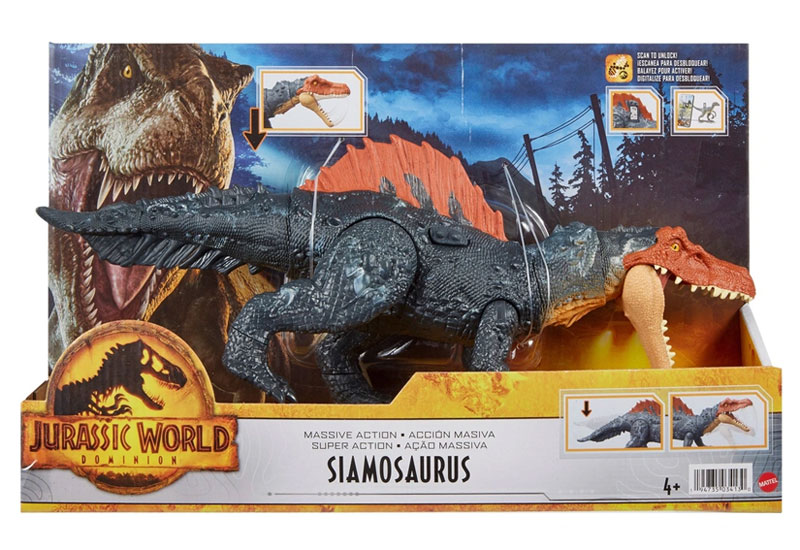 Sound Slashin' Therizinosaurus
Ocean Protector Mosasaurus
Thrash 'n Devour Tyrannosaurus Rex
Strike 'n Roar Giganotosaurus
Brachiosaurus
Dreadnoughtus
Super Colossal Giganotosaurus
Super Colossal Atrociraptor
Super Colossal Tyrannosaurus Rex
Total Super Colossal Giganotosaurus Pack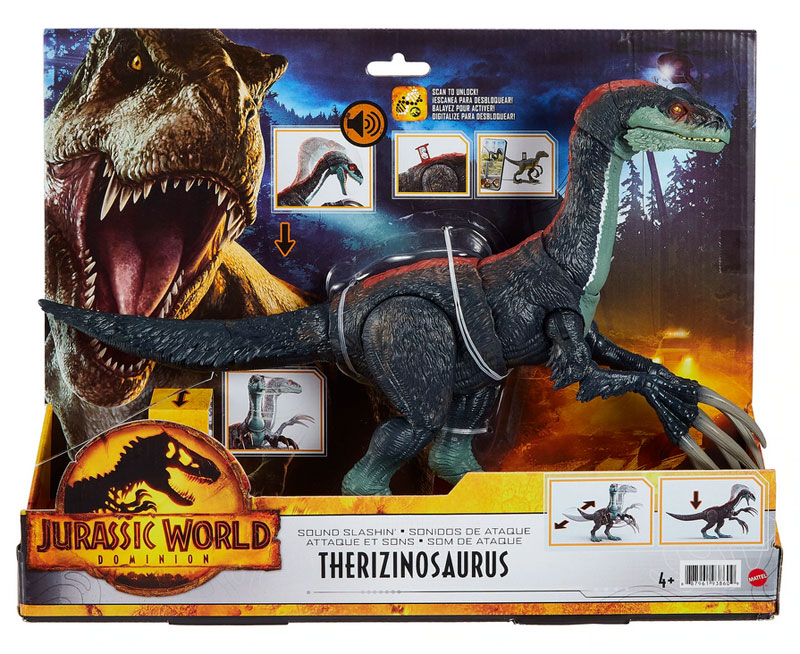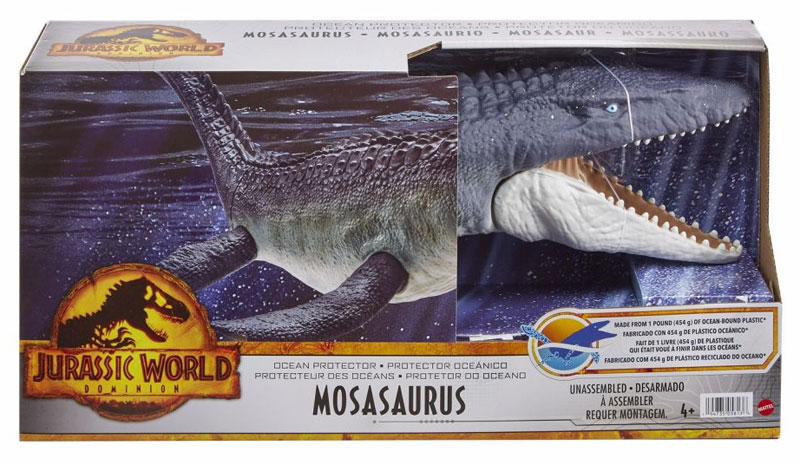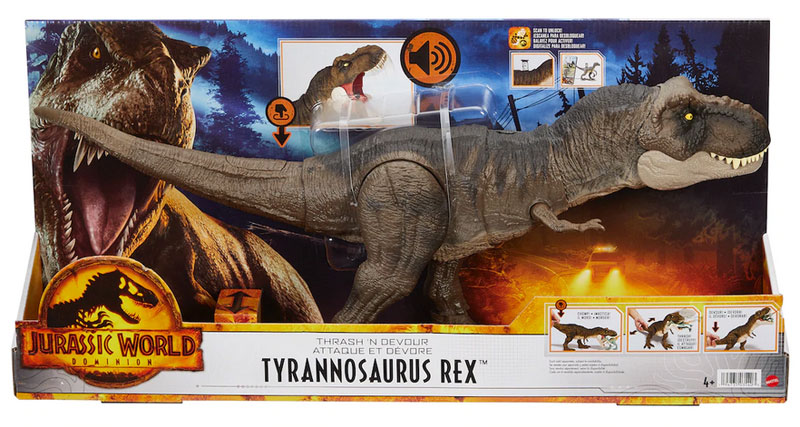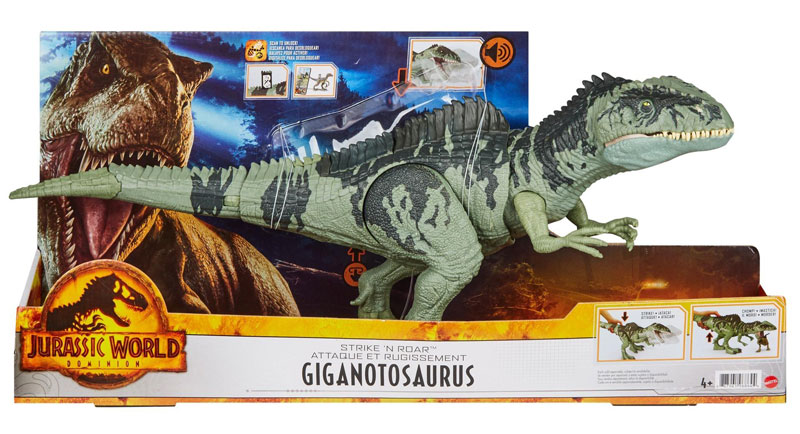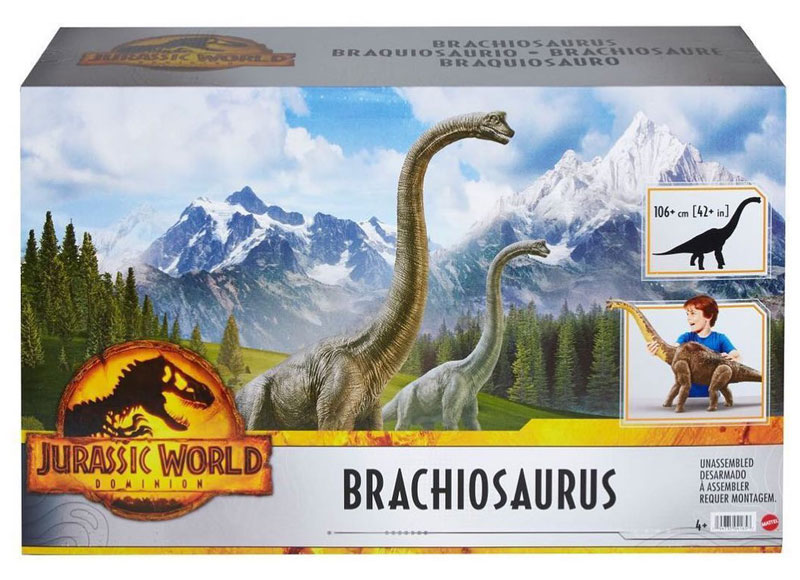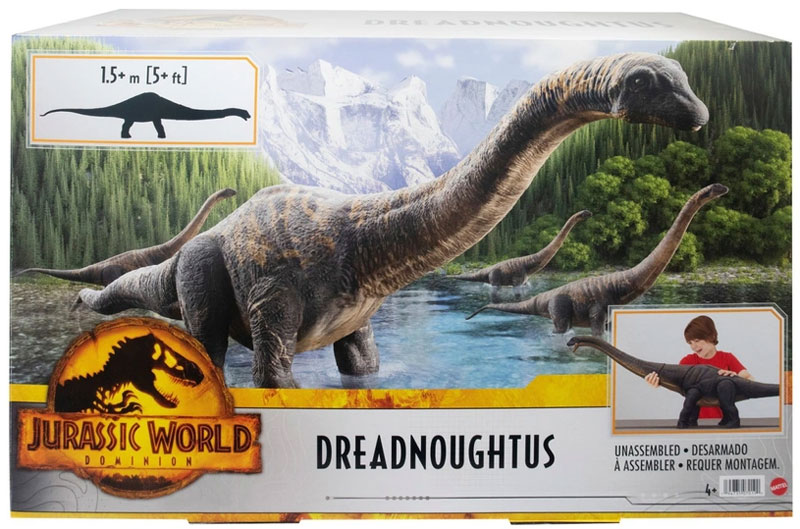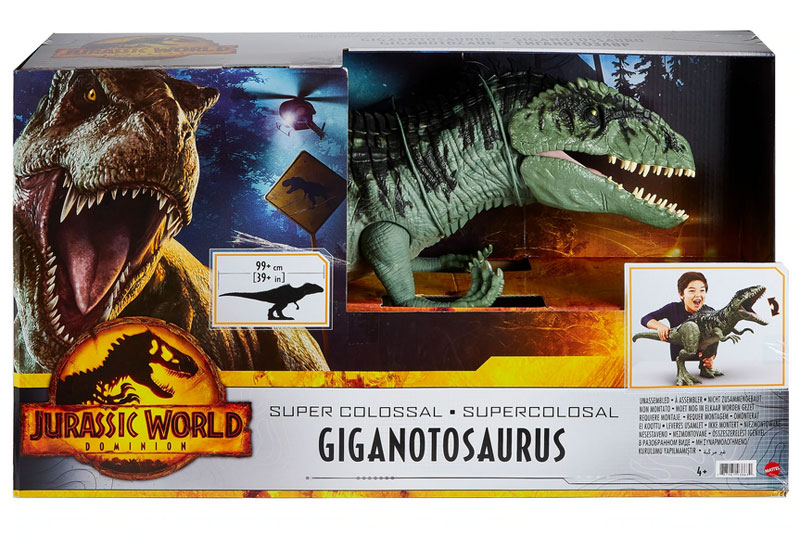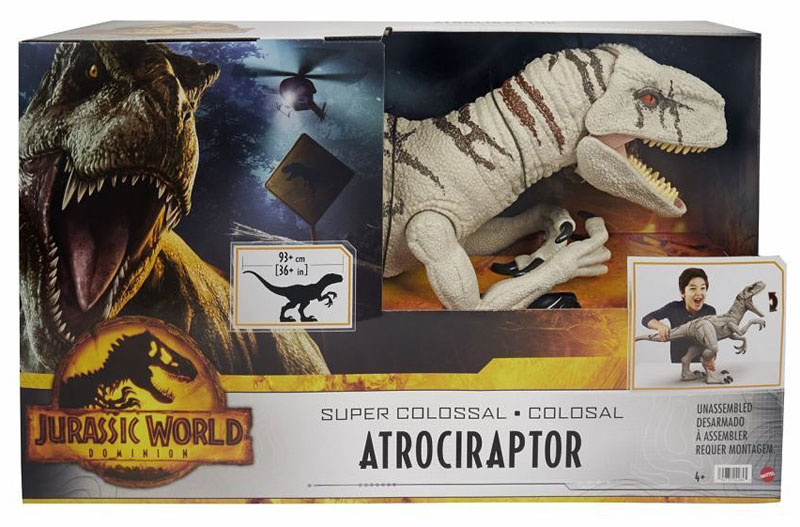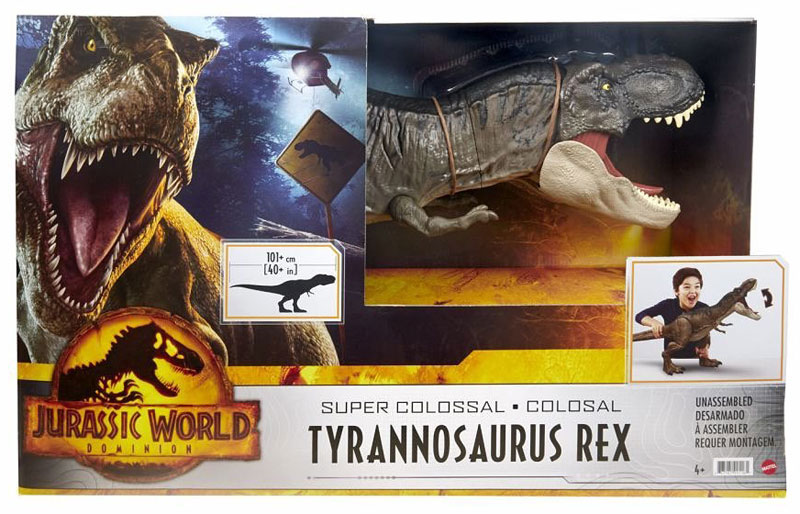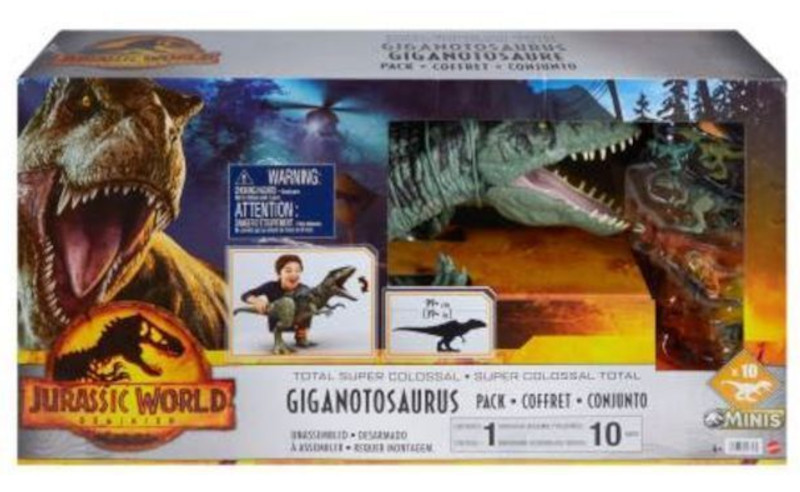 Capture 'n Crush Truck & Velociraptor
Jeep Gladiator RC & Dracorex
Copter Combat Pack
Outpost Chaos playset

Battle Gate playset - Cancelled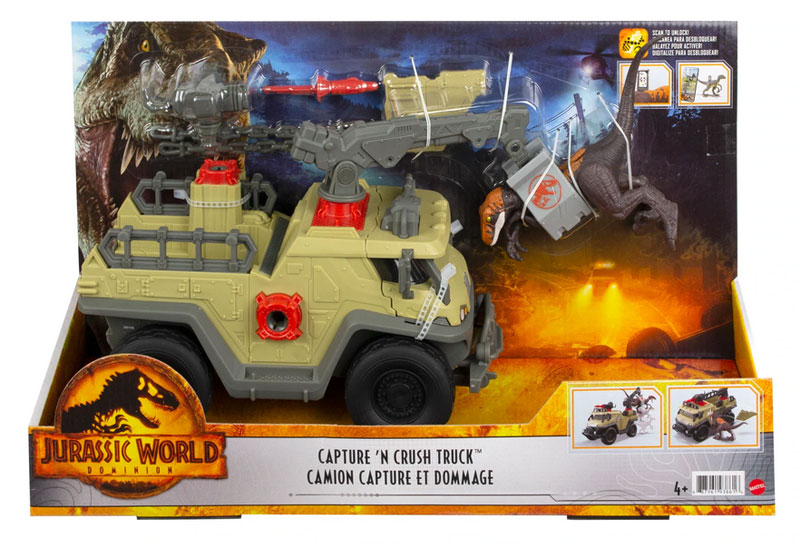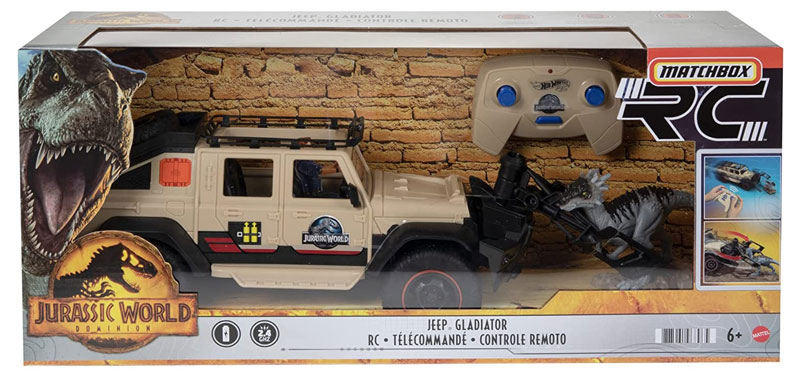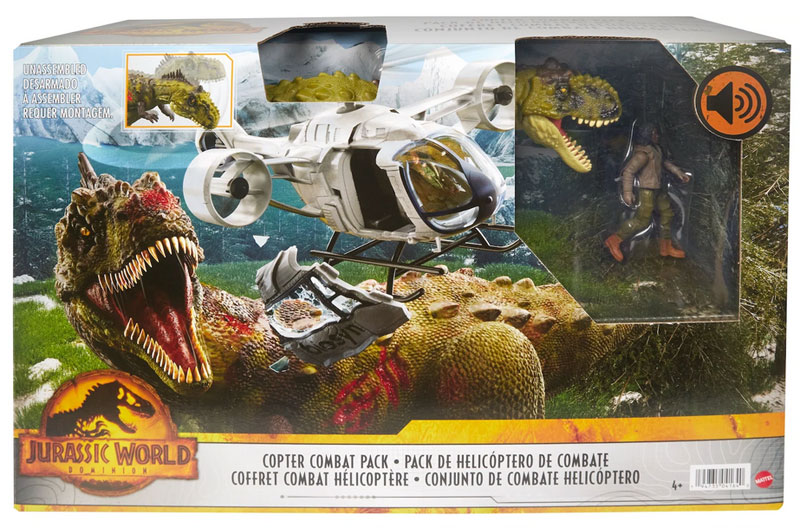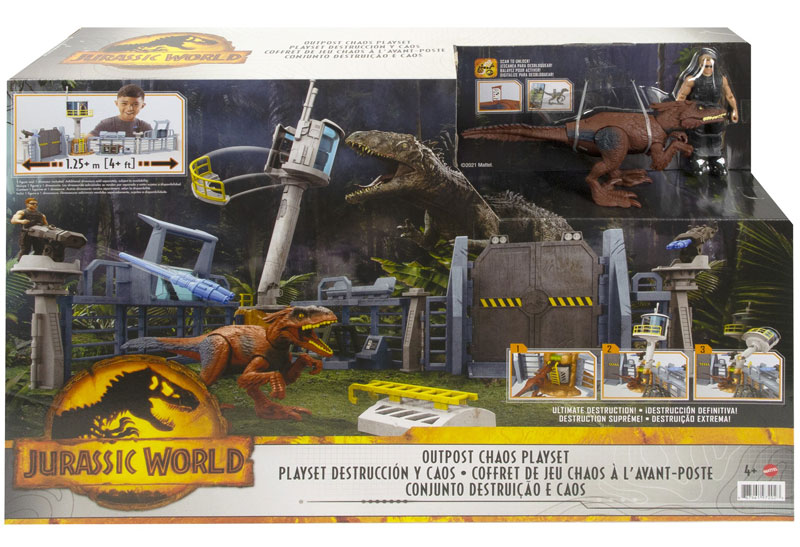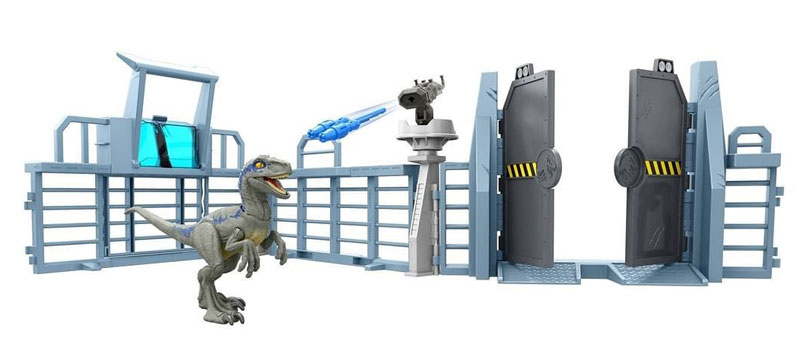 Dimetrodon
Velociraptor
Coelurus
Pyroraptor
Quilmesaurus
Atrociraptor
Genyodectes Serus

Tyrannosaurus Rex
Roarin' Allosaurus

Pursuit Pack

Fierce Battle Pack - Cancelled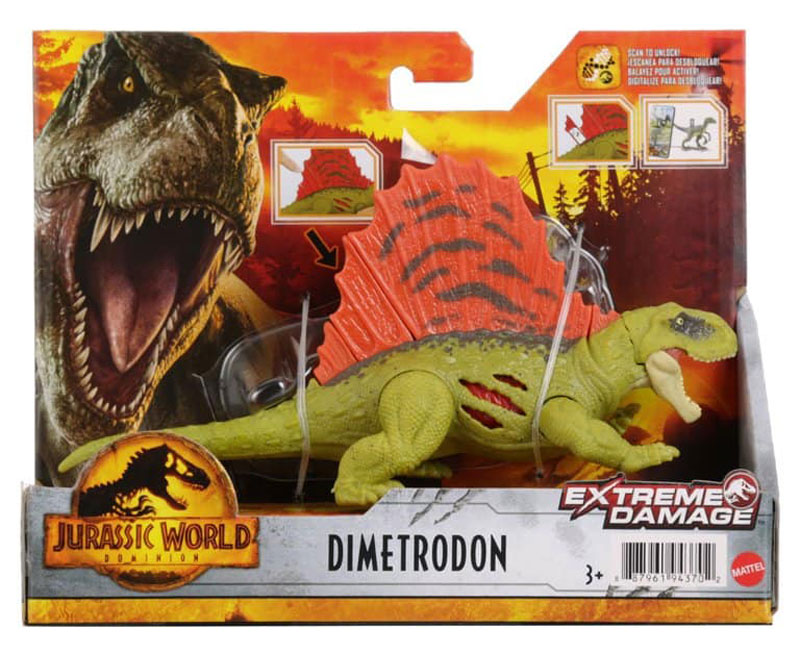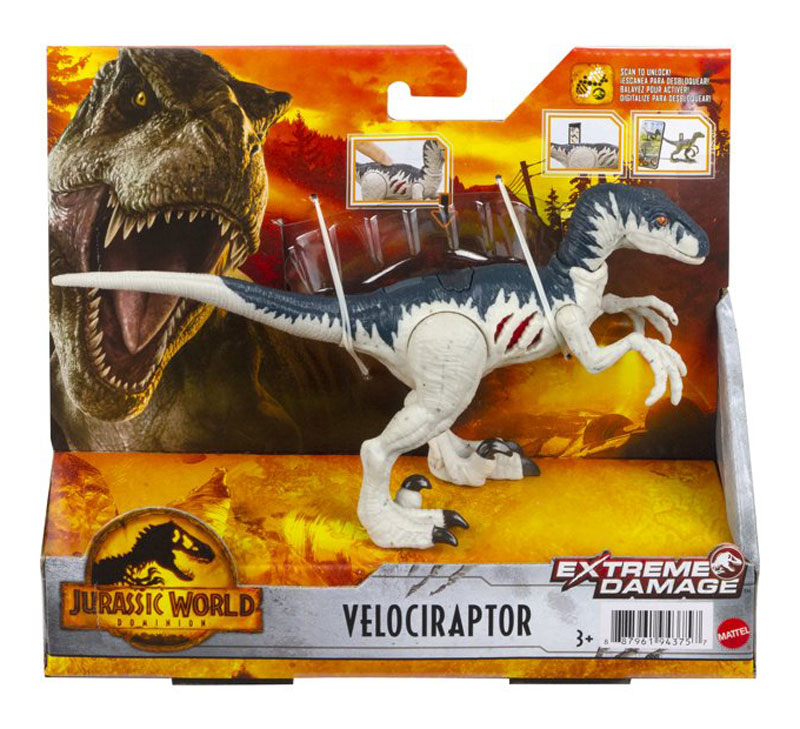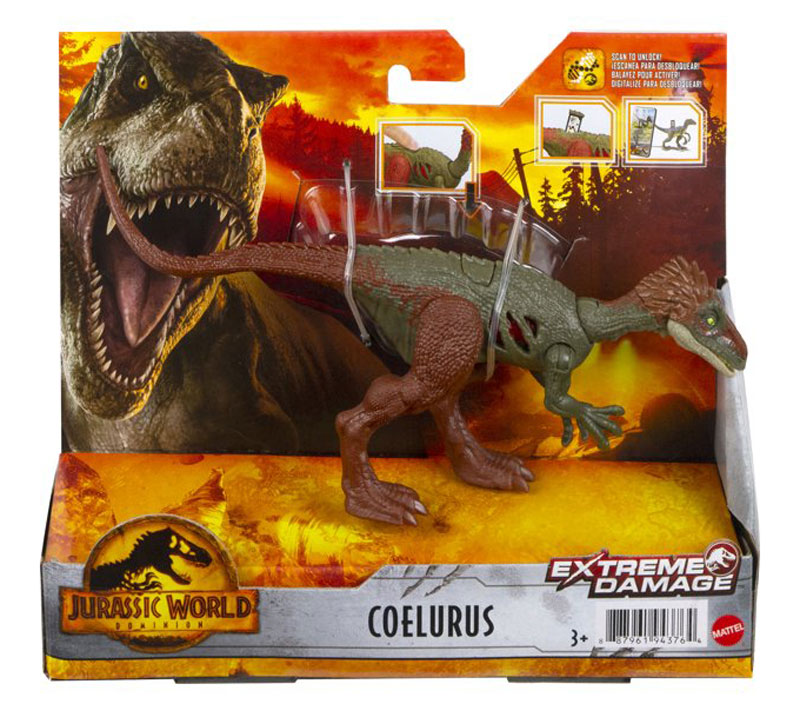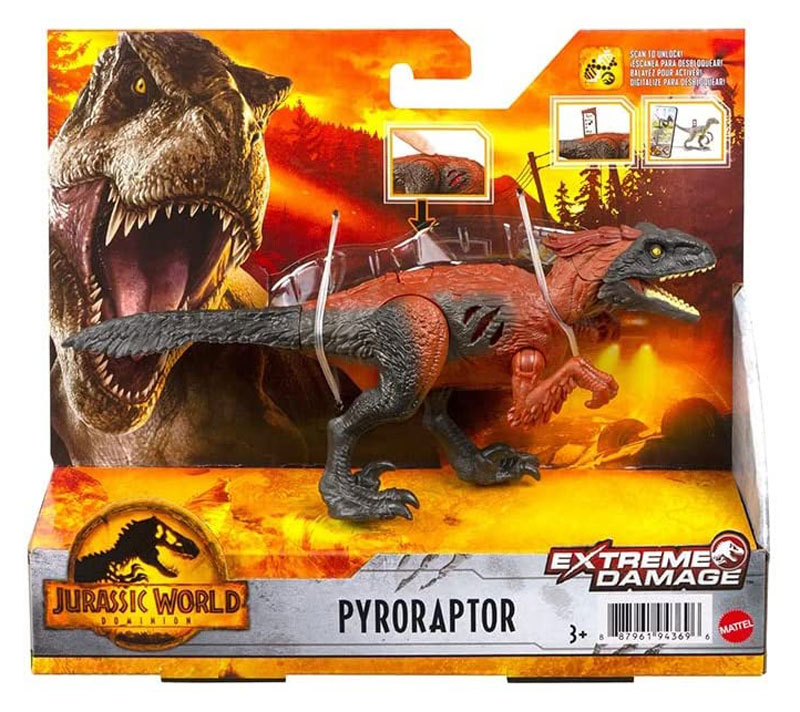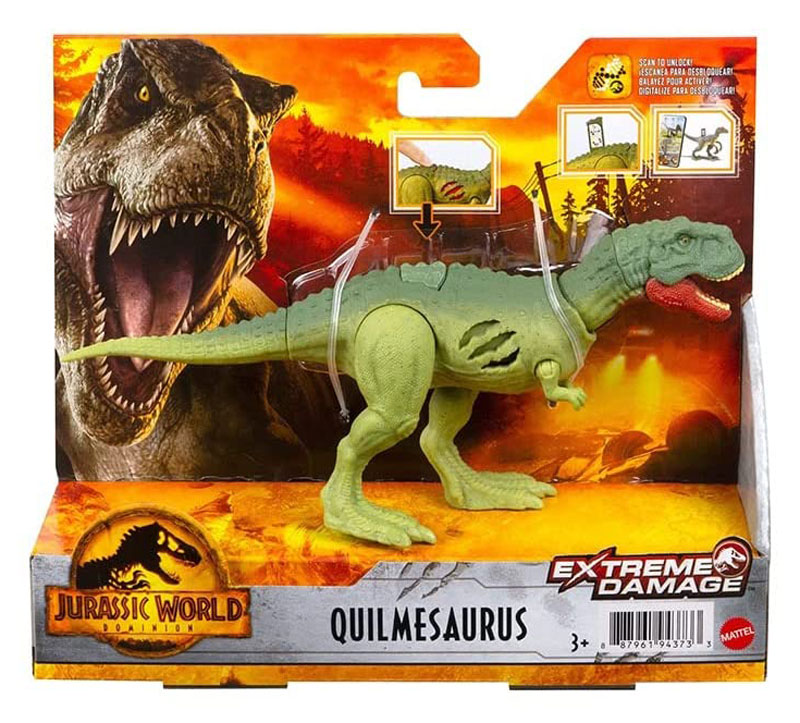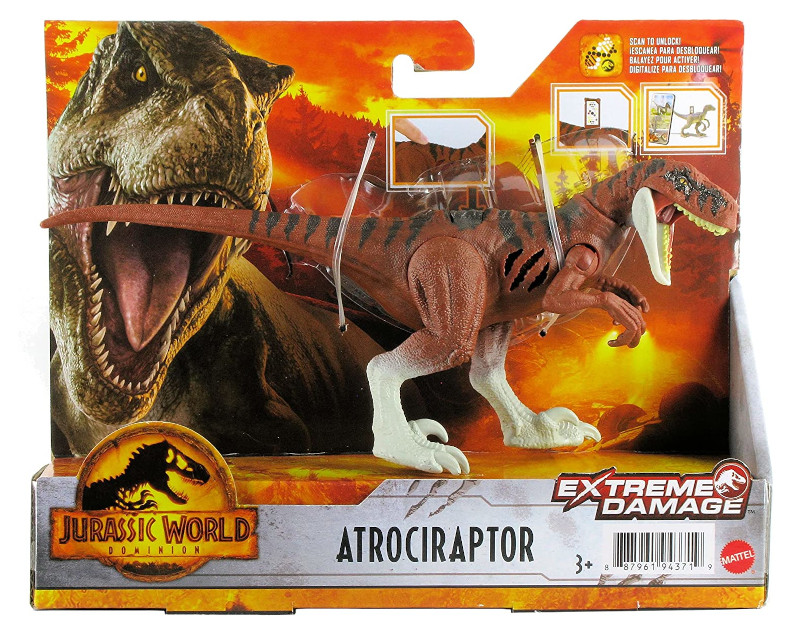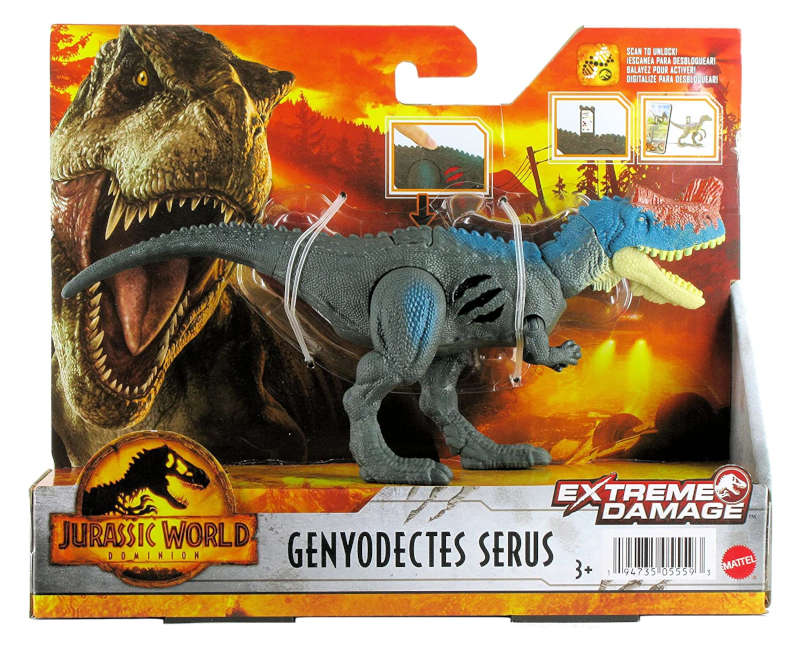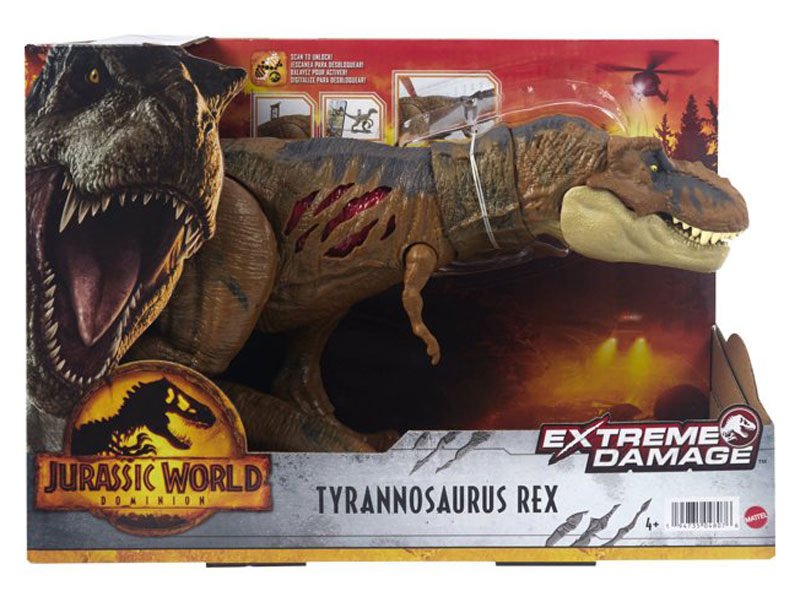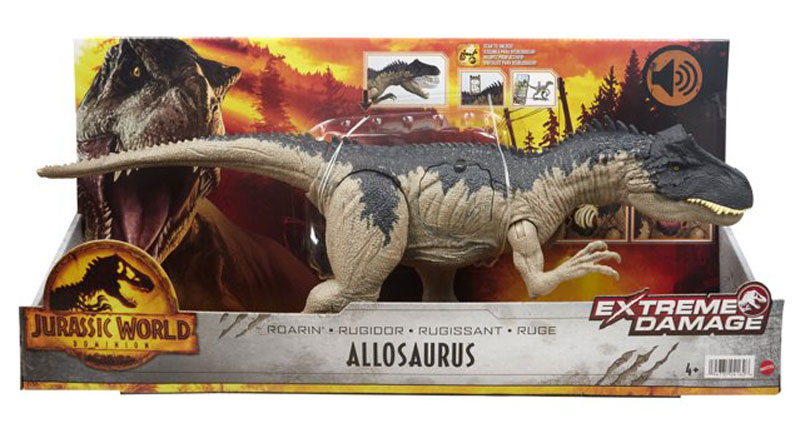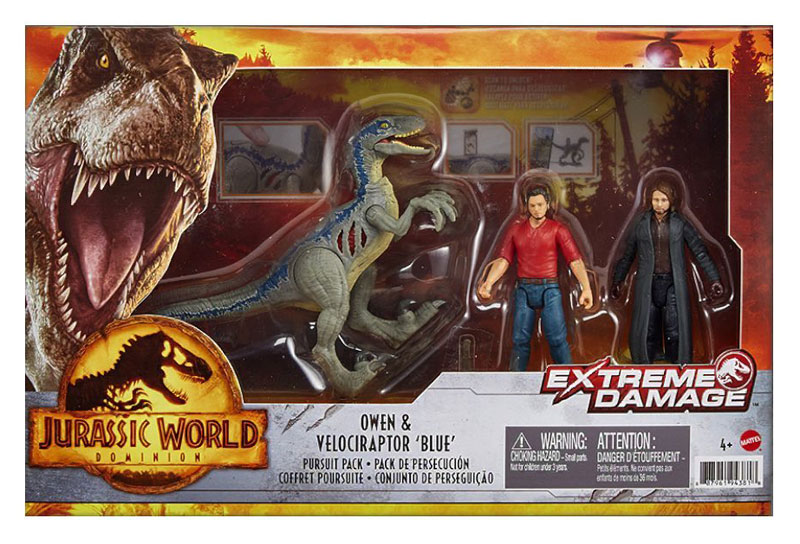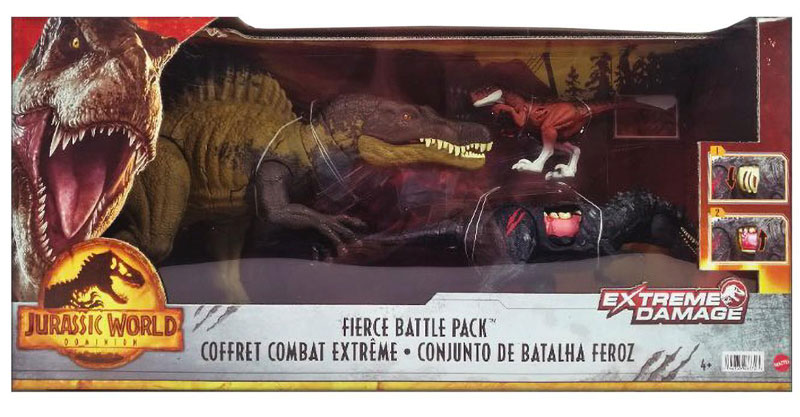 Kosmoceratops
Velociraptor
Pachycephalosaurus
Dilophosaurus
Velociraptor
Gallimimus
Geosternbergia
Velociraptor


Kitchen Encounter Pack
Dr. Sarah Harding & Stegosaurus Pack
Isla Sorna Capture Pack
Gyrosphere RC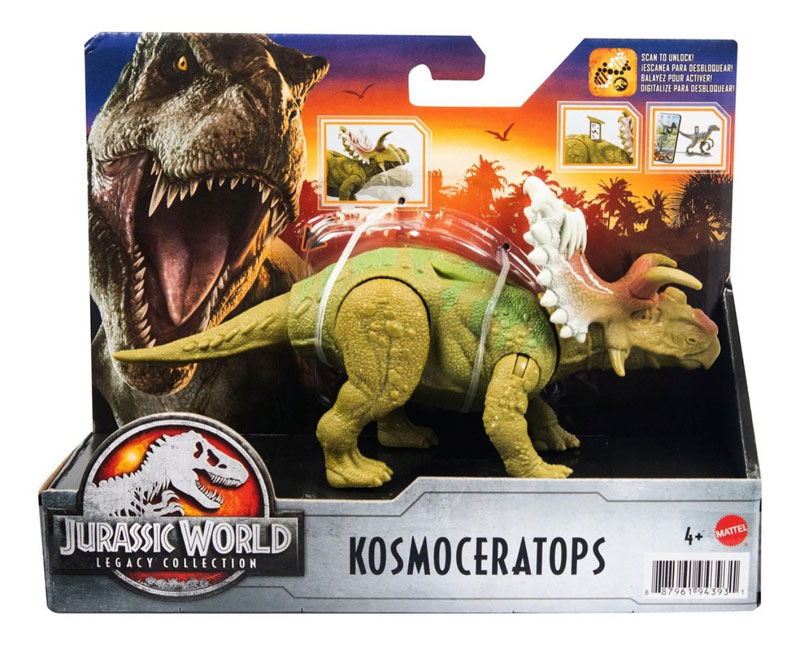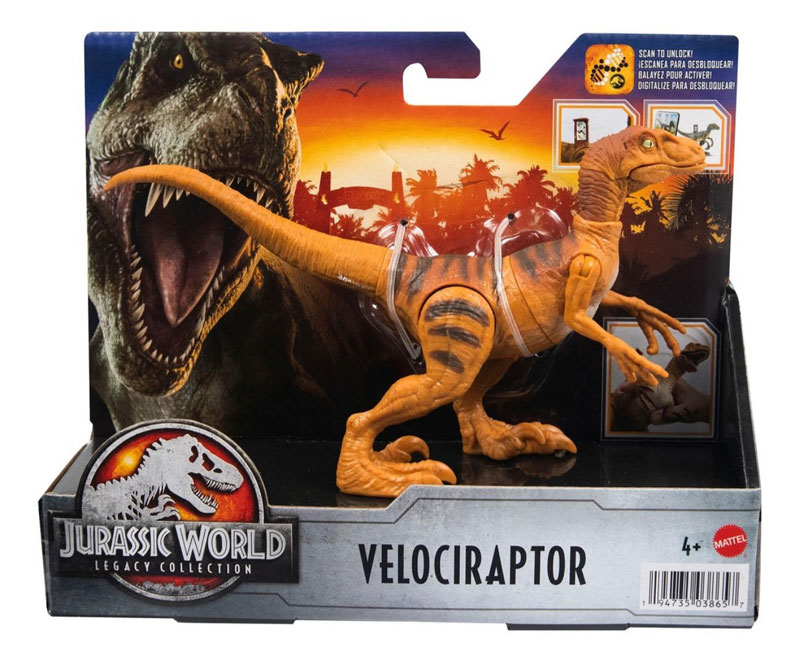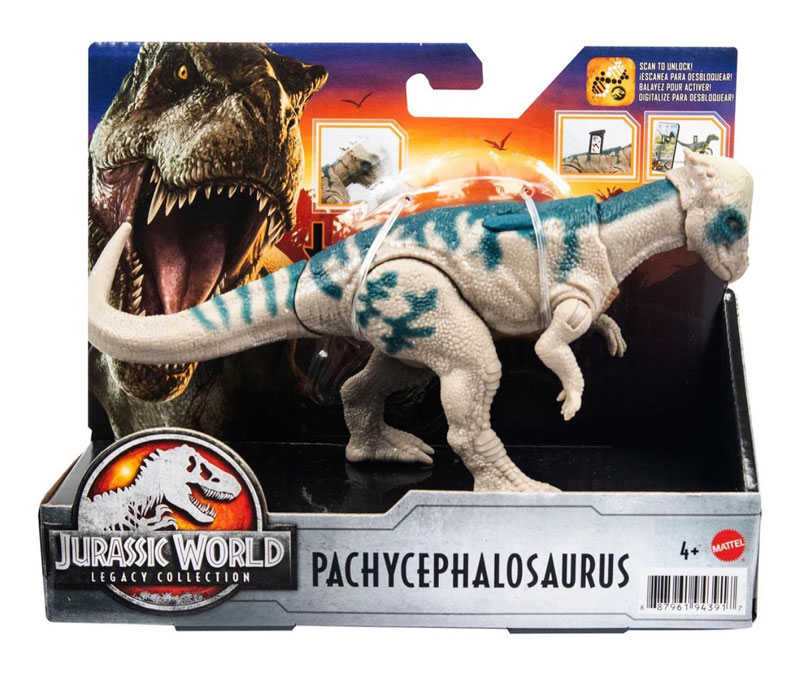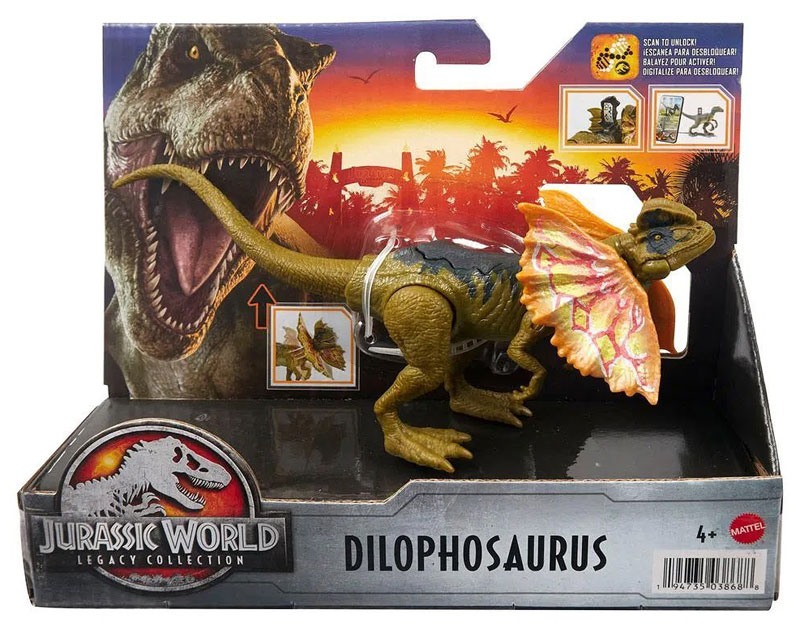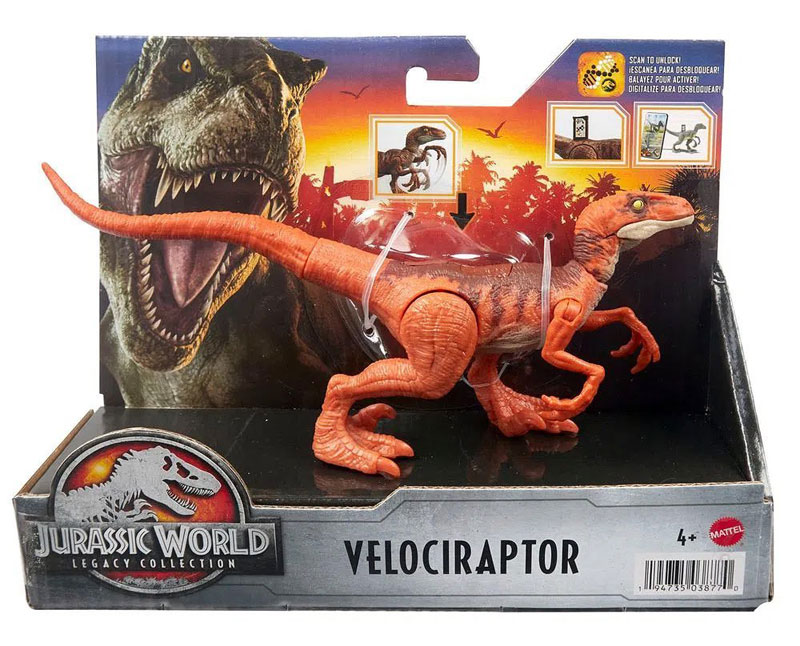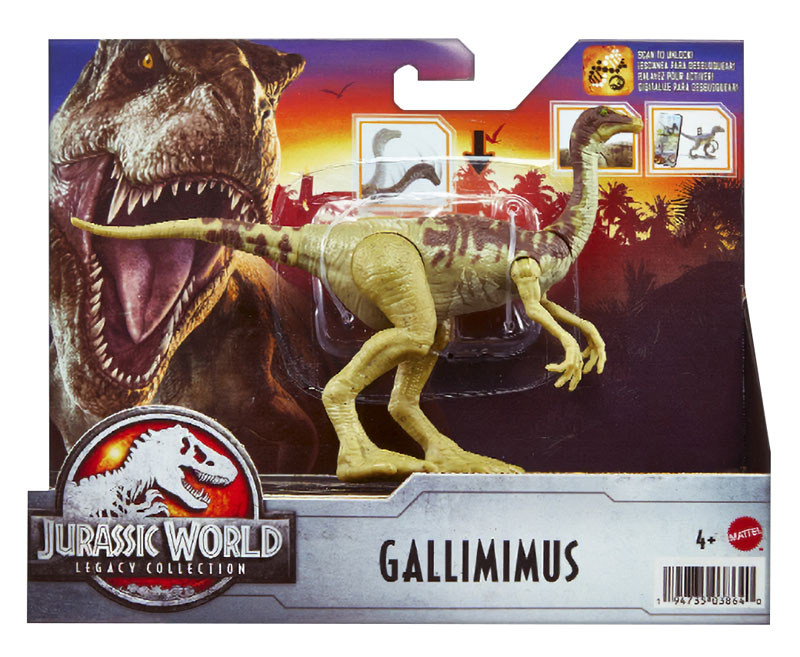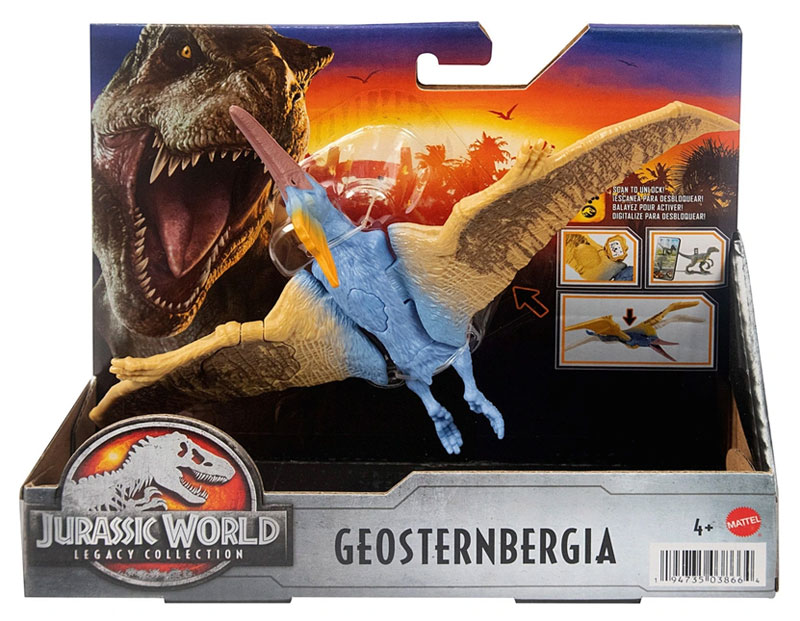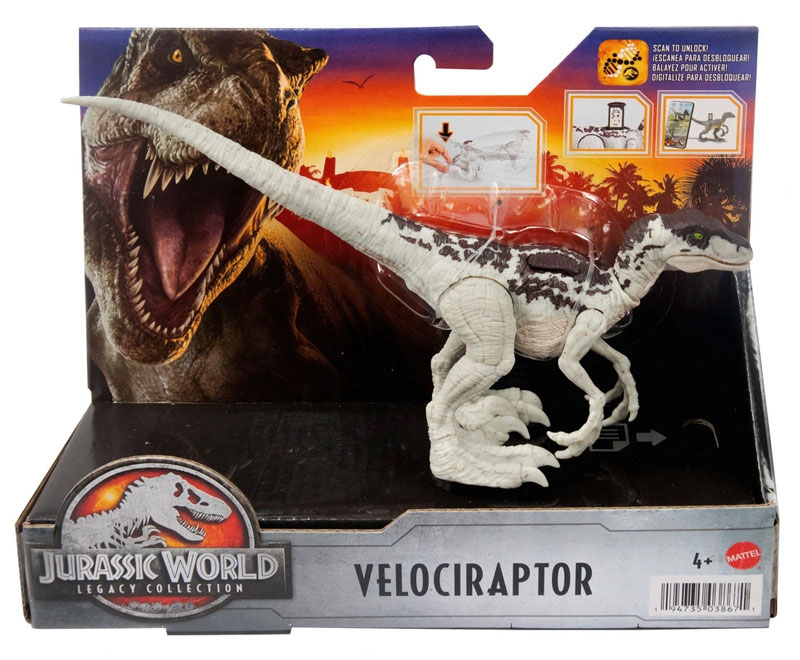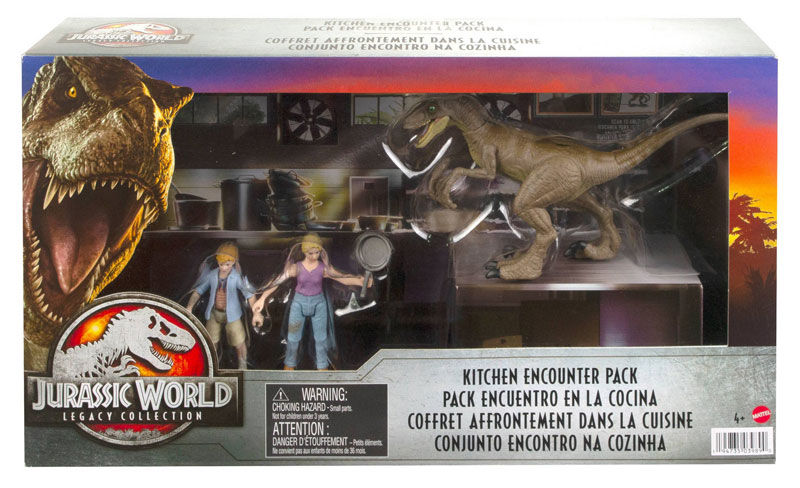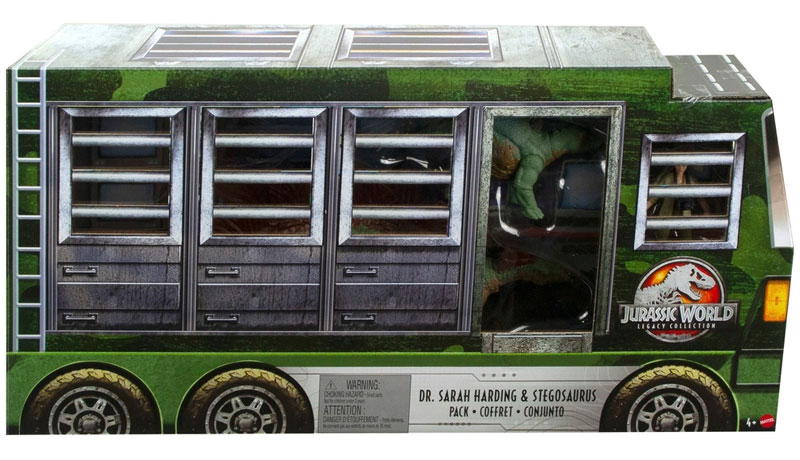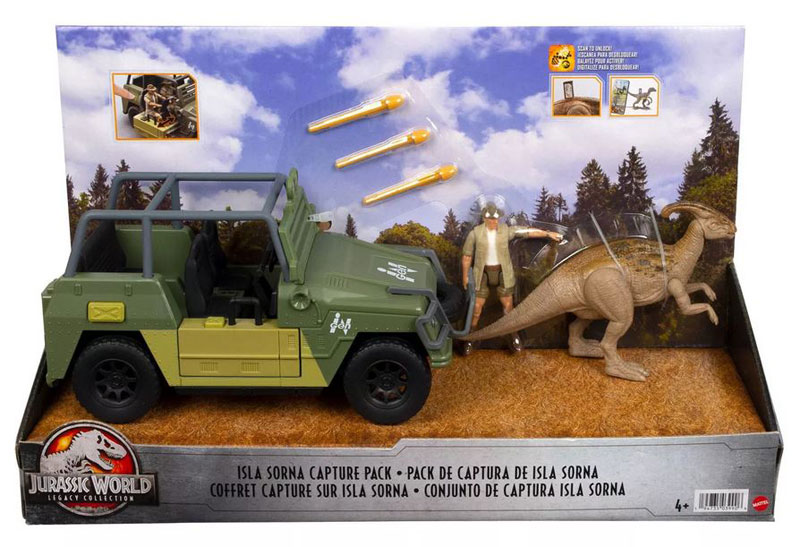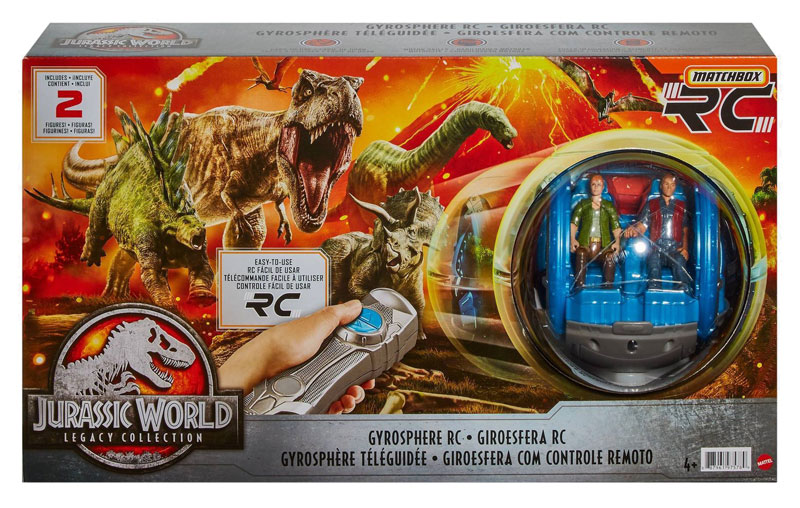 Dr. Alan Grant
Dr. Ellie Sattler
Dr. Ian Malcolm

Velociraptor
Dilophosaurus
Gallimimus

Triceratops
Parasaurolophus
Ceratosaurus
Baryonyx

Tyrannosaurus Rex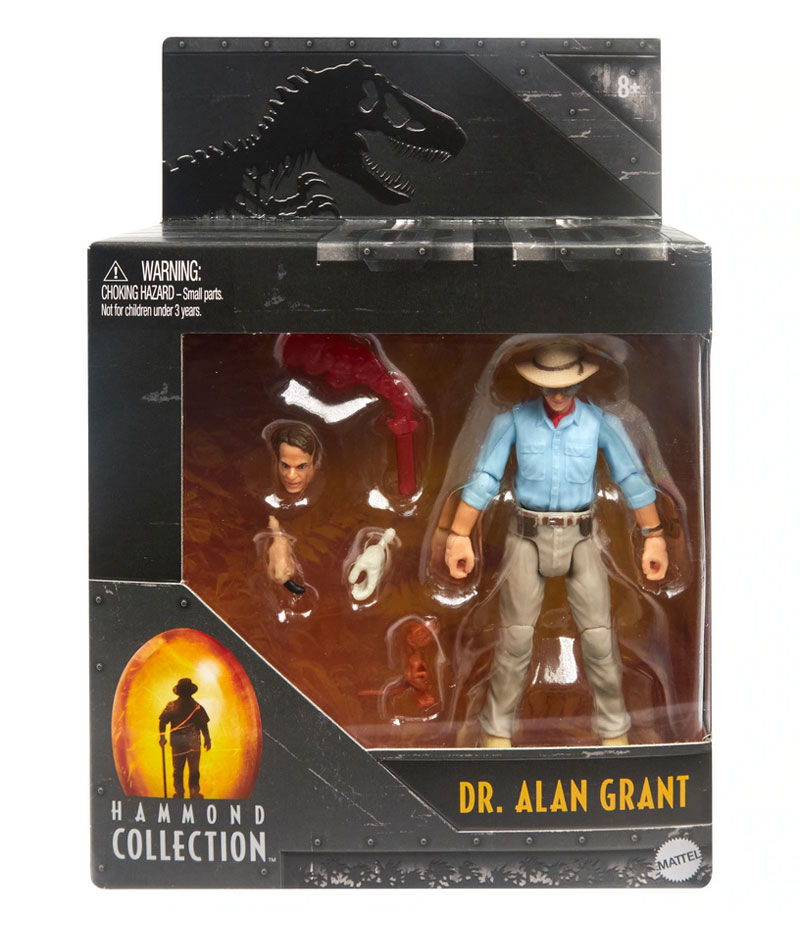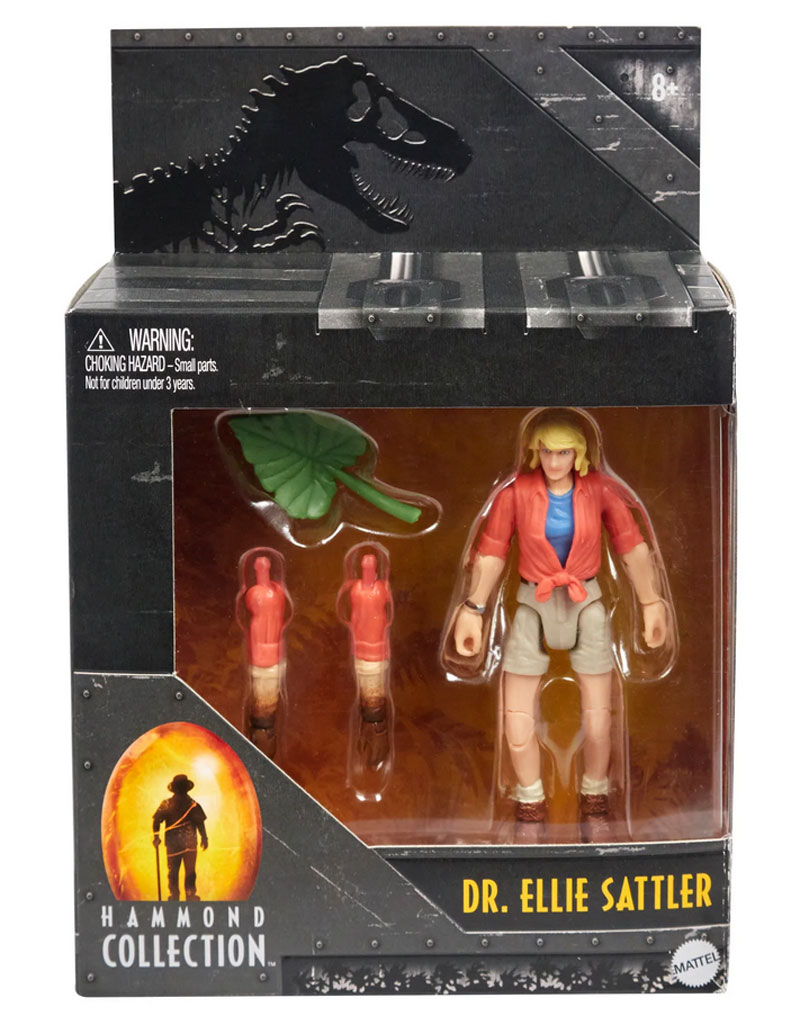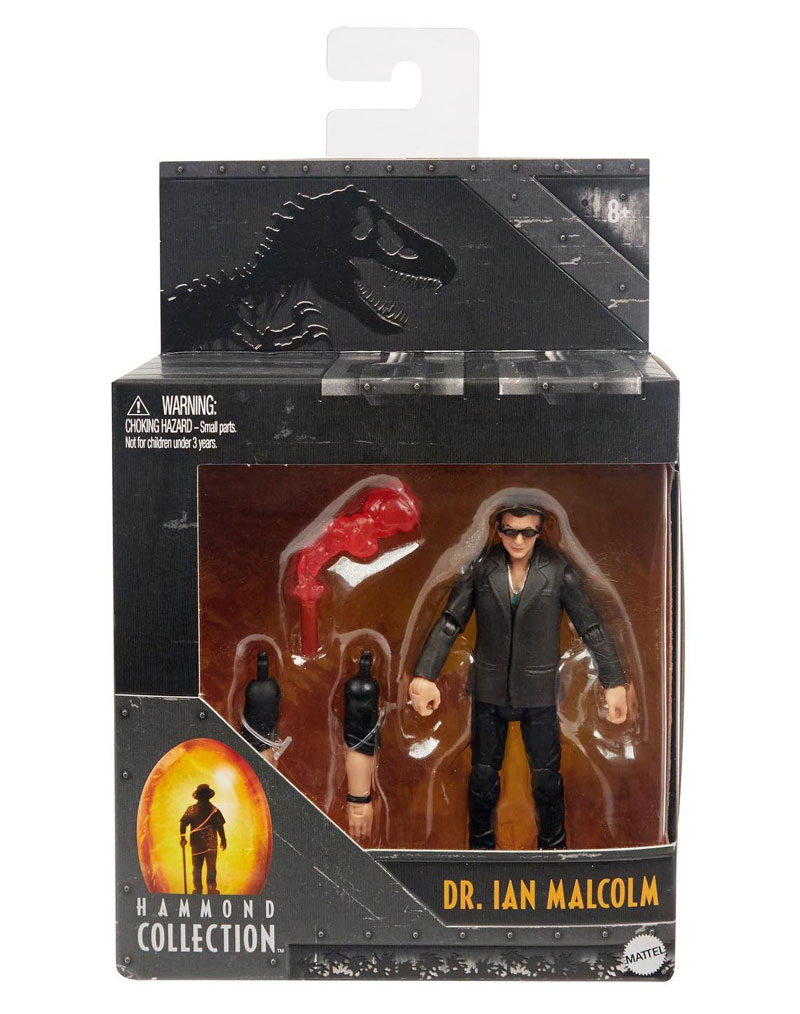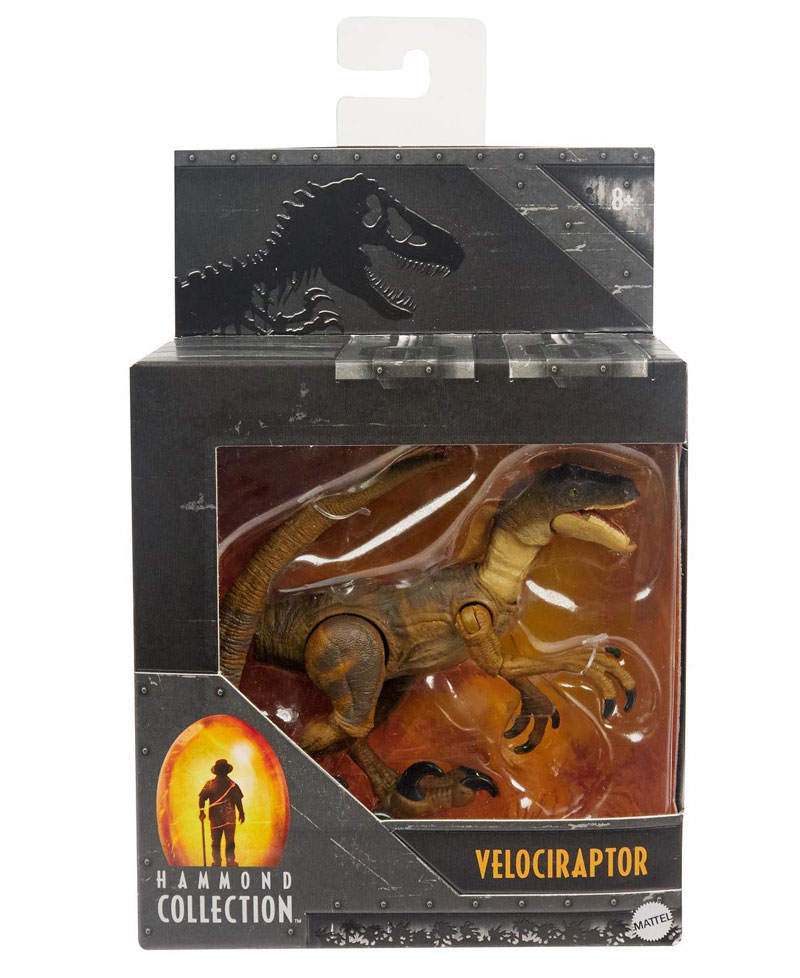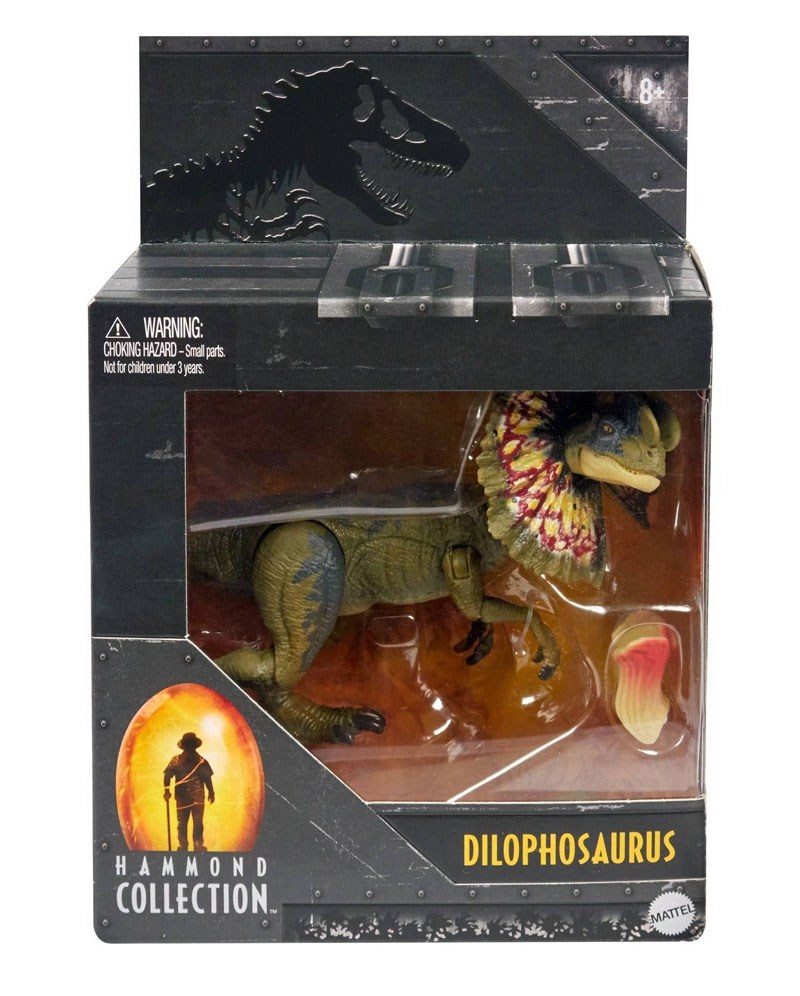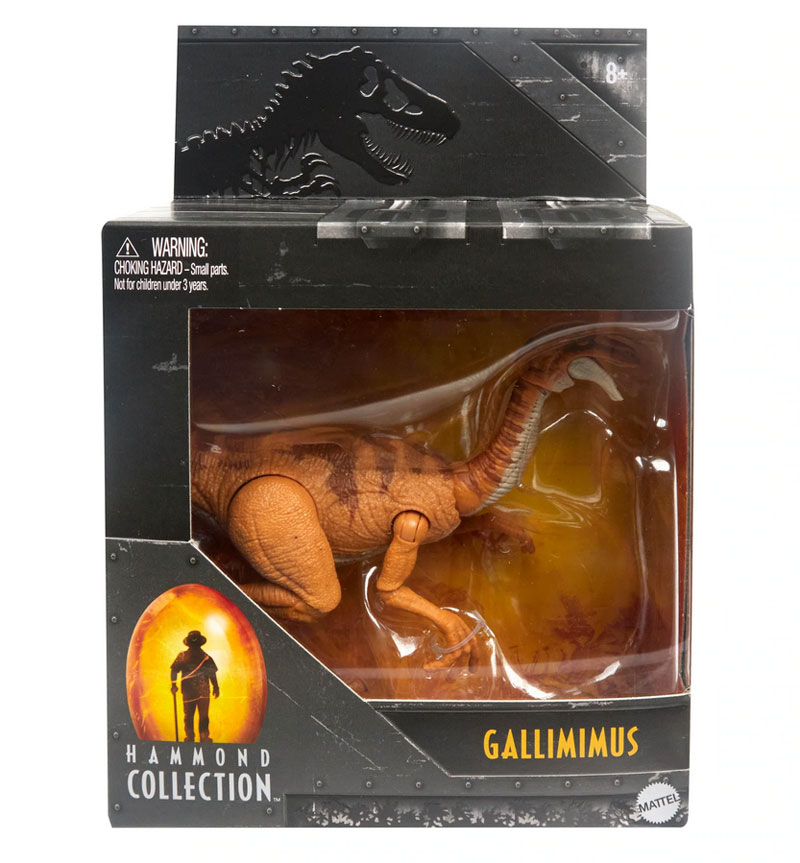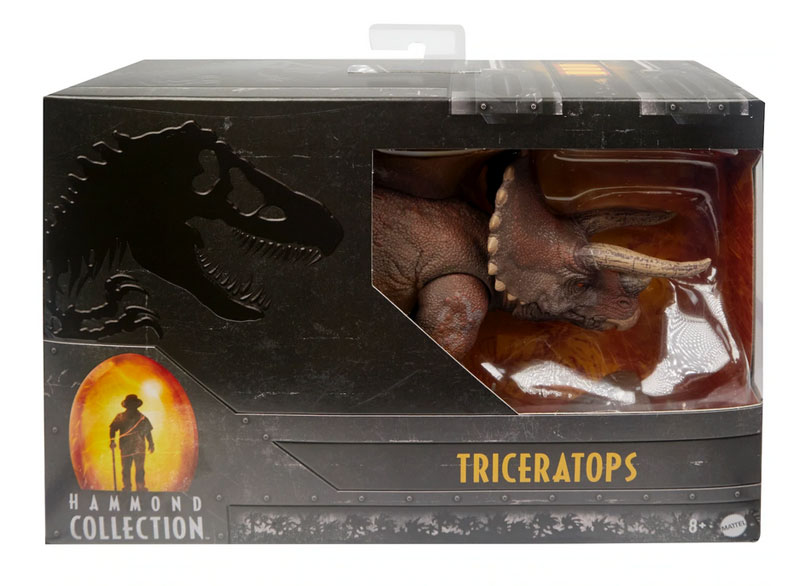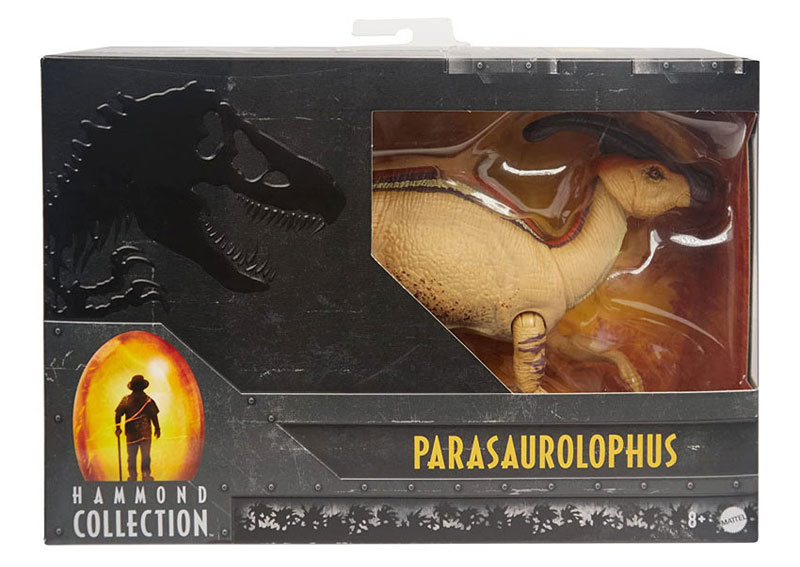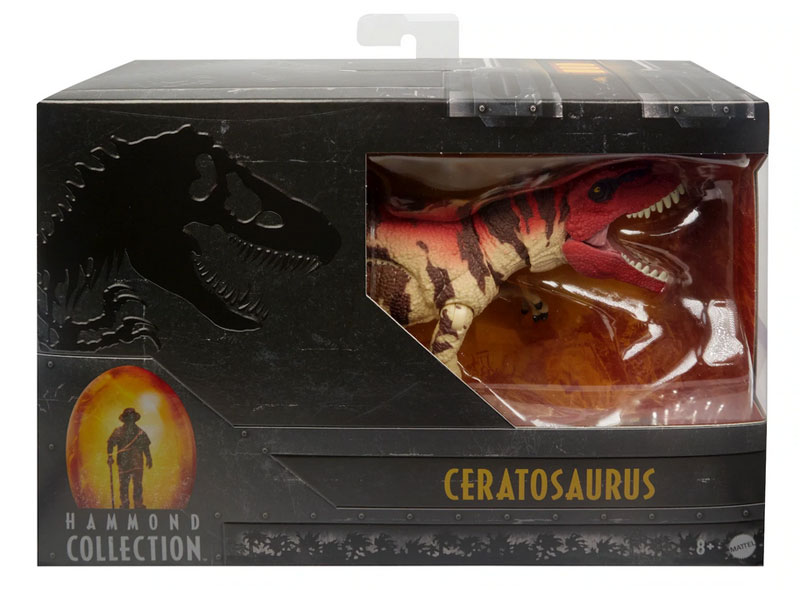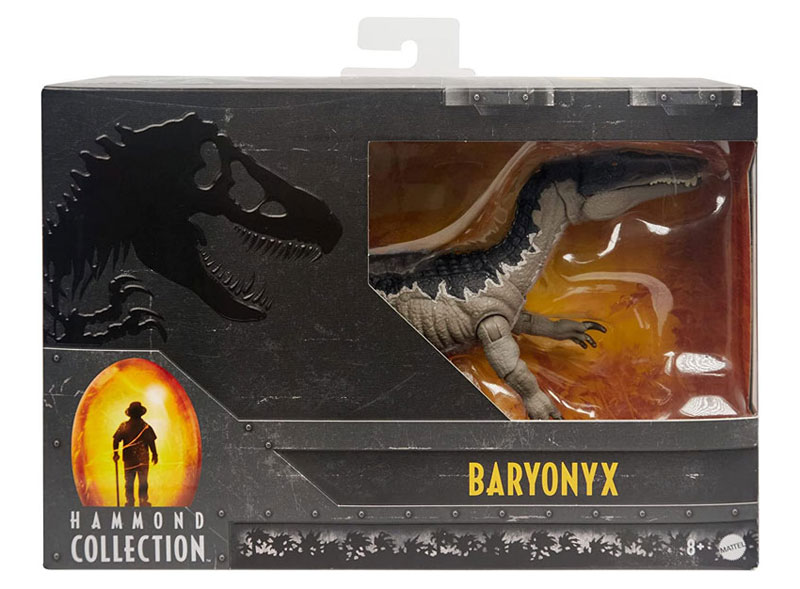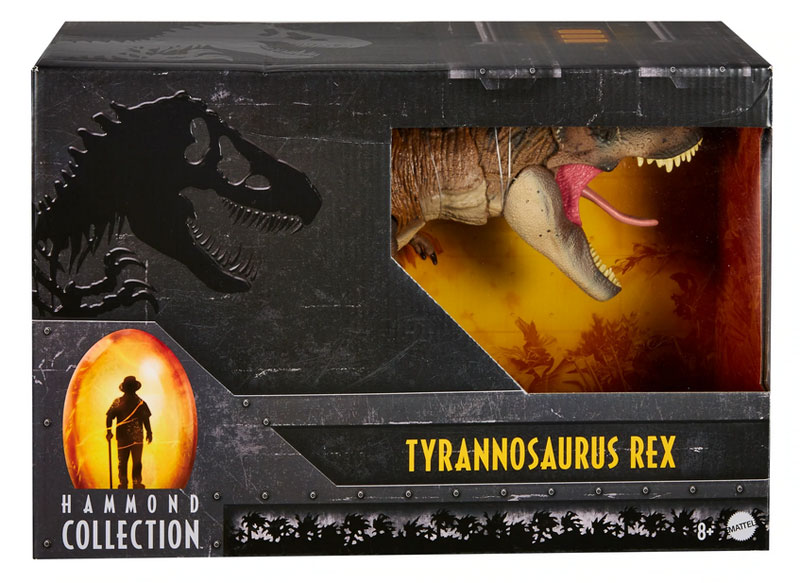 Atrociraptor
Pyroraptor
Pteranodon
Edmontosaurus
Atrociraptor
6 Pack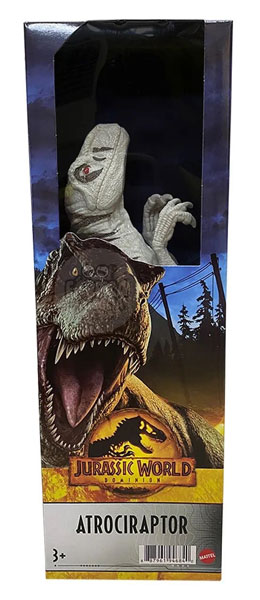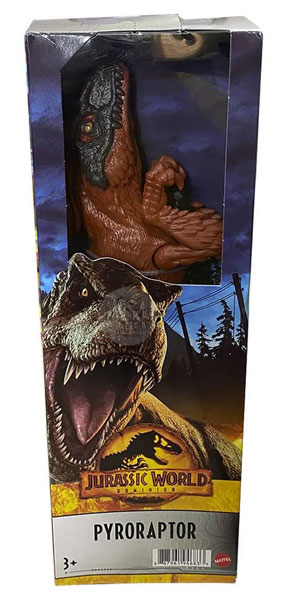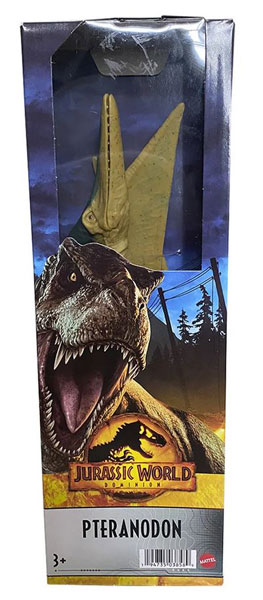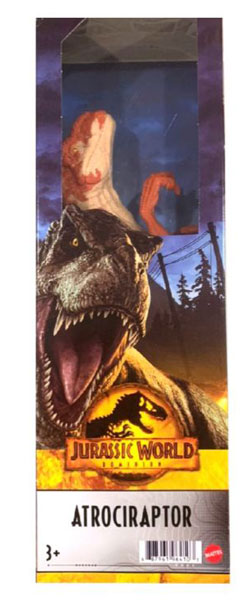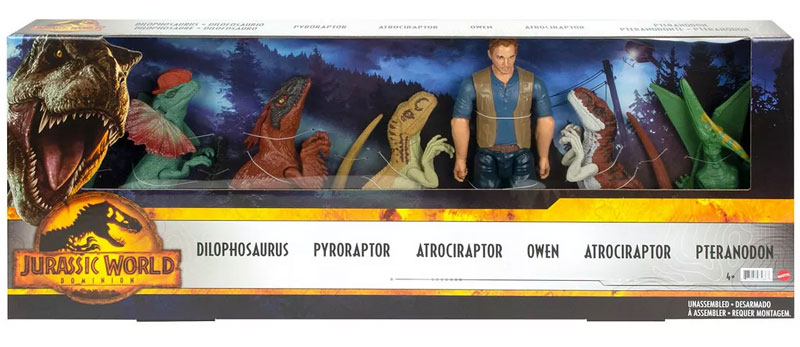 Tyrannosaurus Rex
Giganotosaurus
Carnotaurus
Tyrannosaurus Rex vs. Giganotosaurus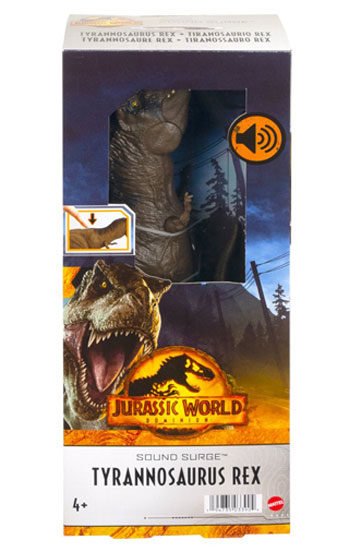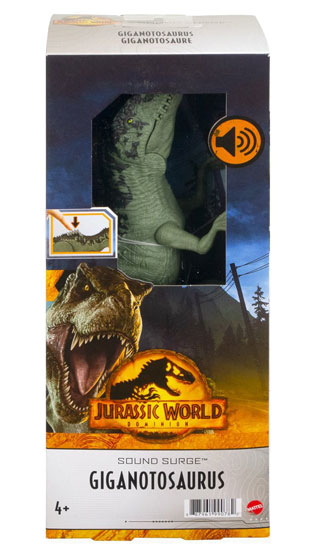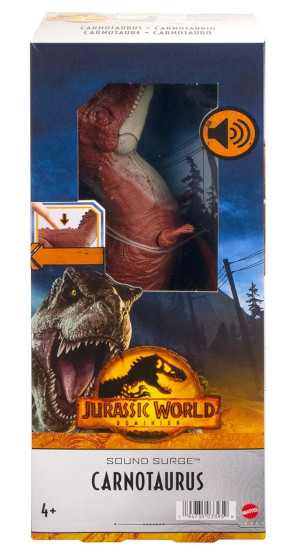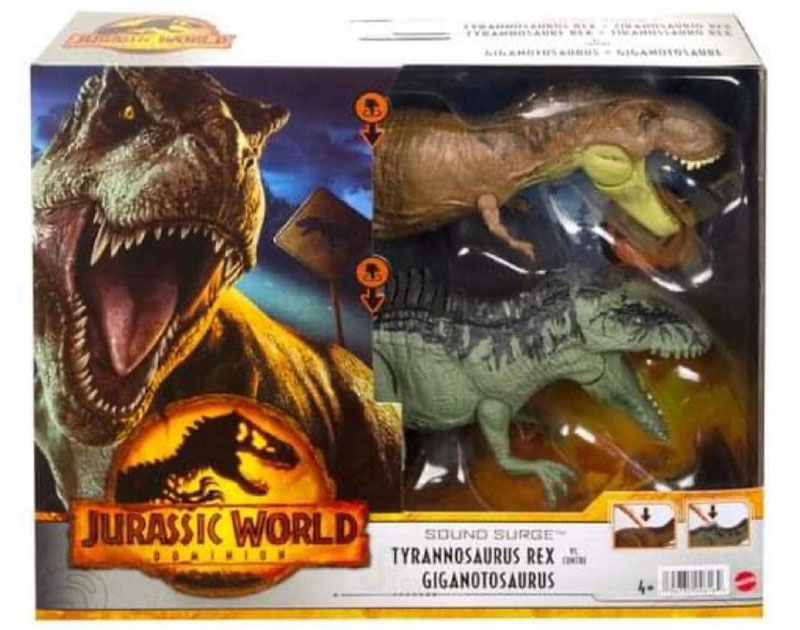 Chaos Theory Dr. Ian Malcolm
Outhouse Chaos Set