By Raptoralpha, Sunday 14 February 2016 at 11:36 AM
Hey folks! As you may know, the 2016 New-York Toy Fair is currently being held, and yup, the Dino Hybrid (this line's official name) line was officially presented by Hasbro, via a press release and prototypes of most of this new series. There you go for the full report (credits goes to 16bit.com for the use of their pictures)!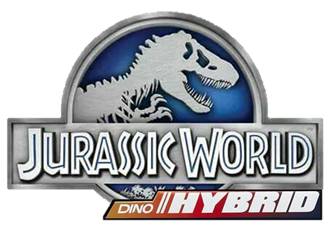 Inspired by Jurassic World, one of the biggest global blockbusters of all time, and the mobile game from Ludia, comes the next evolution of one of the most successful and popular franchises in movie history: Dino Hybrid.

A terrifying and imaginative new development, Dino Hybrid further evolves the genetic enhancements of these ferocious and astonishing creatures. With high detail, photo-real colors, sharper claws, and, of course, more teeth, Dino Hybrid will unleash genetically modified breeds of new dinosaurs that will roam, swim and fly into the world of imagination.

New for 2016, Hasbro introduces a line of ferocious hybrid dinosaur figures that is sure to engage fans of all ages in prehistoric adventures! With the introduction of our predatory Pteramimus, cunning Carnoraptor, massive Stegoceratops and the astonishing Dilophosaurus Rex, play will never be the same.

Dino Hybrid will satisfy Jurassic lovers everywhere as they excitedly await summer 2018, when executive producer Steven Spielberg and stars Chris Pratt and Bryce Dallas Howard return for Universal Pictures and Amblin Entertainment's JURASSIC WORLD SEQUEL.
JURASSIC WORLD HYBRID FX TYRANNOSAURUS REX
(Ages 4 years & up/ Approx. Retail Price: $24.99/ Available: Spring16)
This dinosaur is ready for battle! Standing at 16 inches, the JURASSIC WORLD FX HYBRID TYRANNOSAURUS REX appears to be a fierce fighter when kids press down on her back to activate pop-up spikes and chomping action. Press again for additional roaring SFX effects. Requires 2 AA batteries, demo batteries included.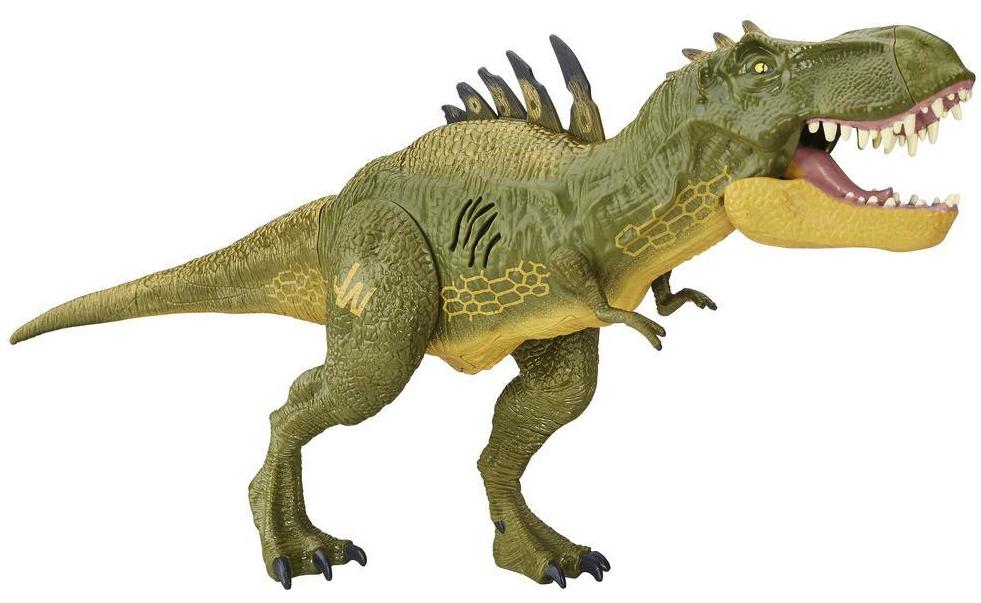 JURASSIC WORLD HYBRID RAMPAGE INDOMINUS REX
(Ages 4 years & up/ Approx. Retail Price: $34.99/ Available: Fall 16)
The HYBRID RAMPAGE INDOMINUS REX dinosaur is an awesome prehistoric predator. This hybrid dinosaur has spike reveal. Crank the left arm to hear her roar! The carnivorous beast from the JURASSIC WORLD movie is brought to life as a ferocious 21-inch long dinosaur figure that features chomping action, a mighty roar, a vicious look, and spring activated battle armor on her back.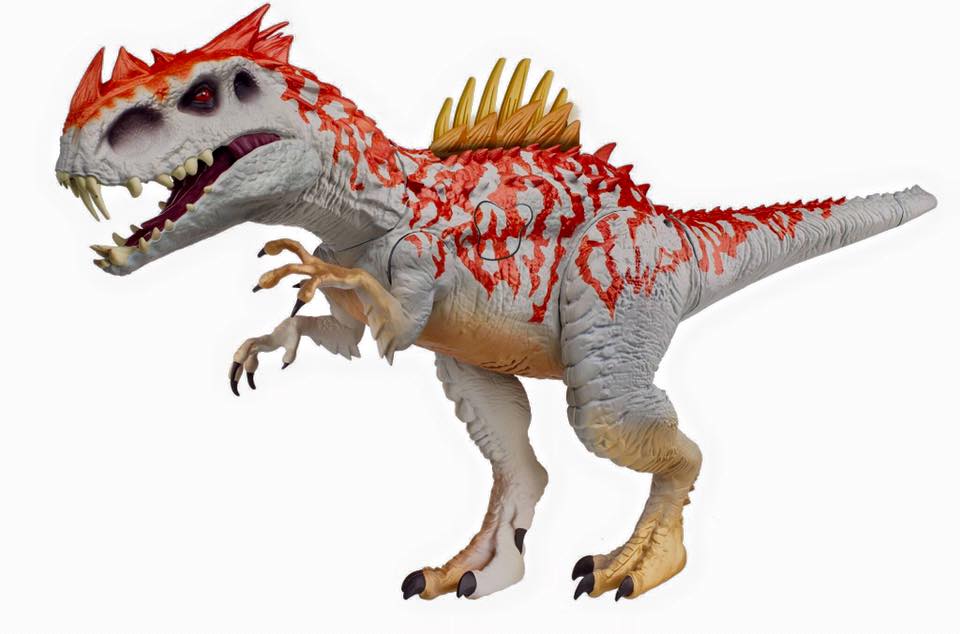 JURASSIC WORLD Basic Figure Assortment
(Ages 4 years & up/Approx. Retail Price: $9.99/Available: Spring 2016)
The JURASSIC WORLD dinosaurs can chomp their jaws or thrash their tails in a prehistoric fight for survival! Go head-to- head and claw-to-claw with the figures inspired by the ferocious main attractions of the JURASSIC WORLD film: Tyrannosaurus Rex, Spinosaurus and more. Eight new hybrid dinos are available in 2016. There are new breeds to this figure assortment like a Dilophosaurus Rex and Stegoceratops. Each sold separately.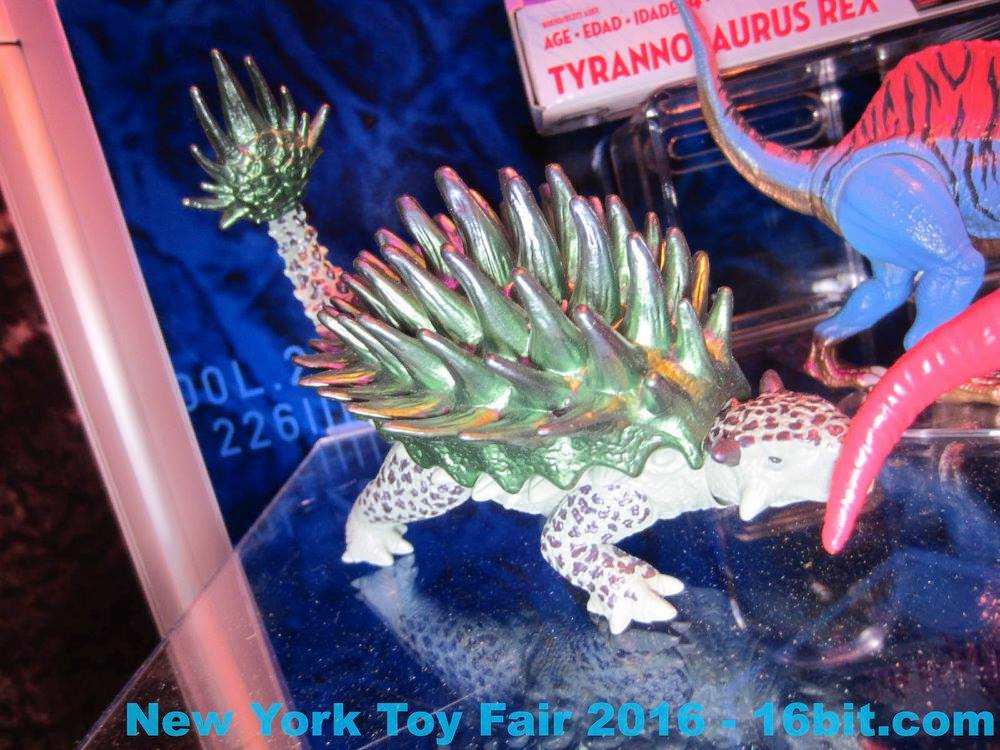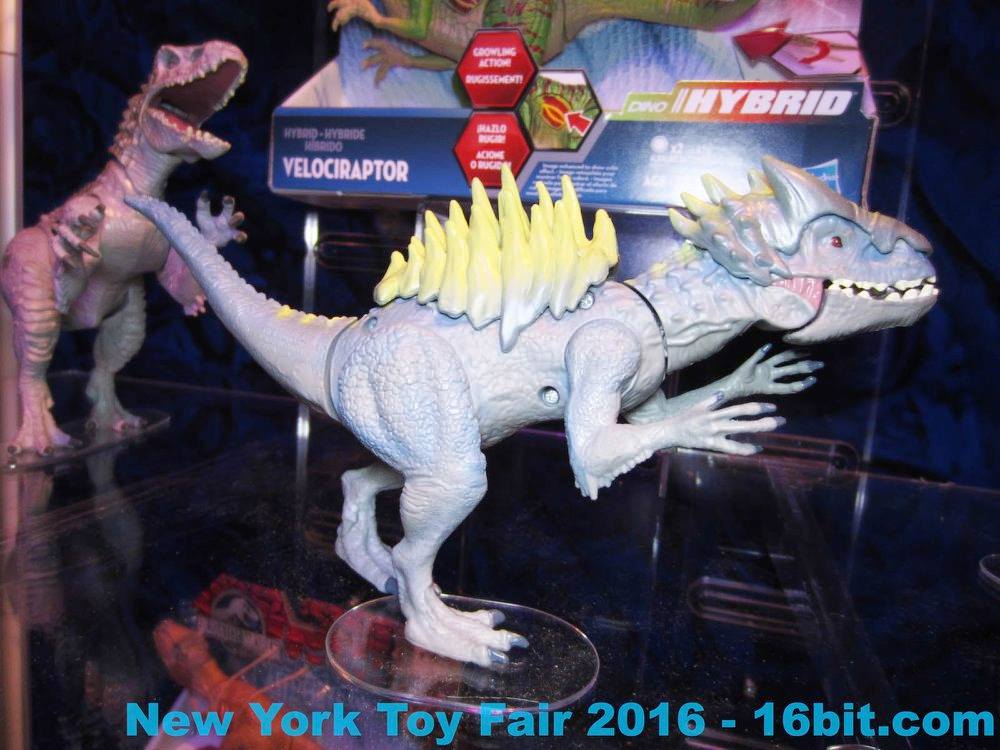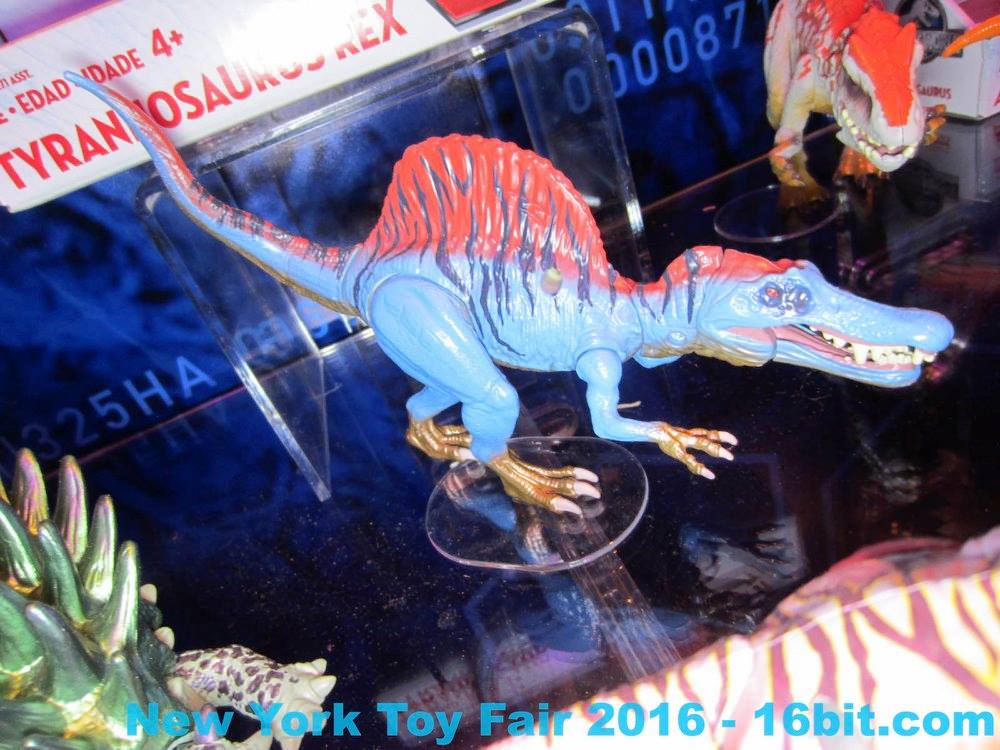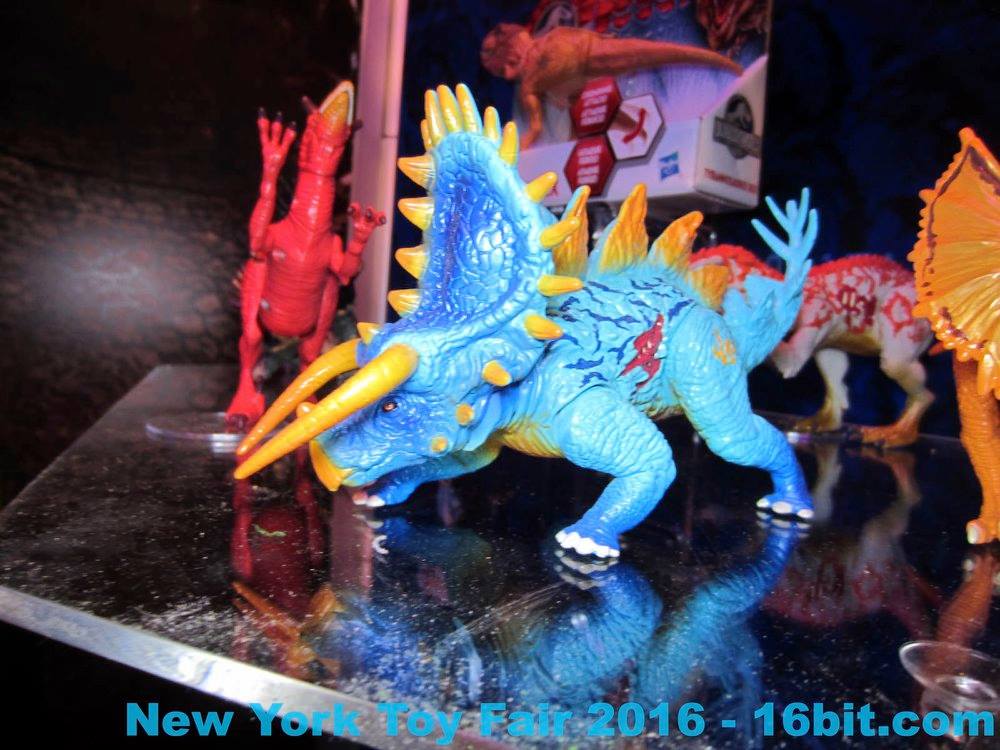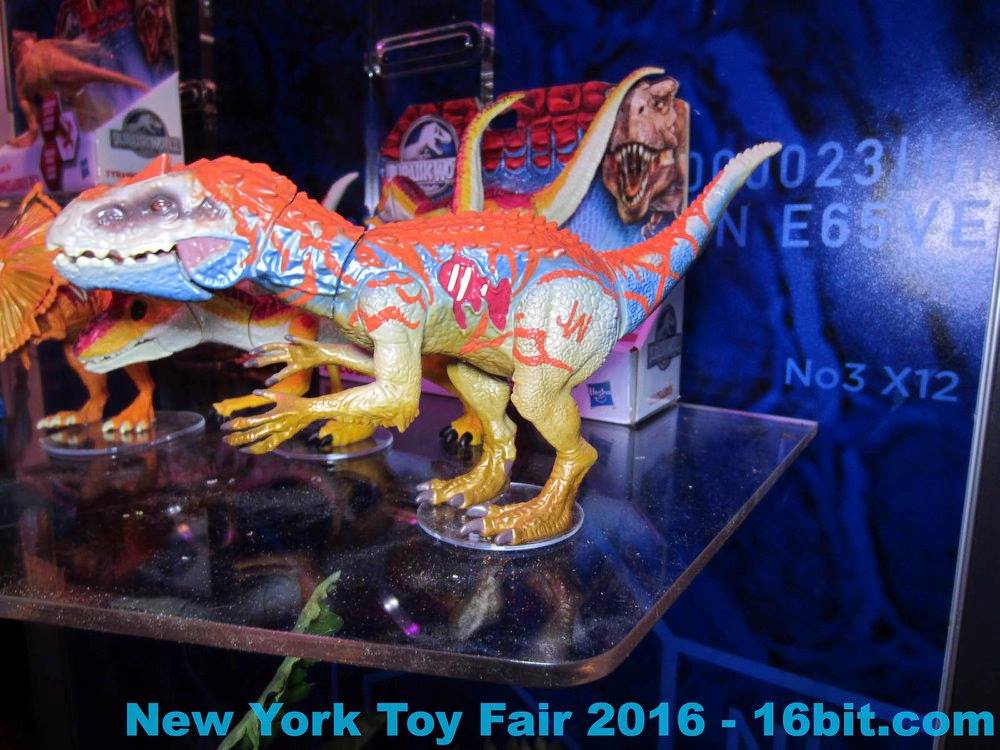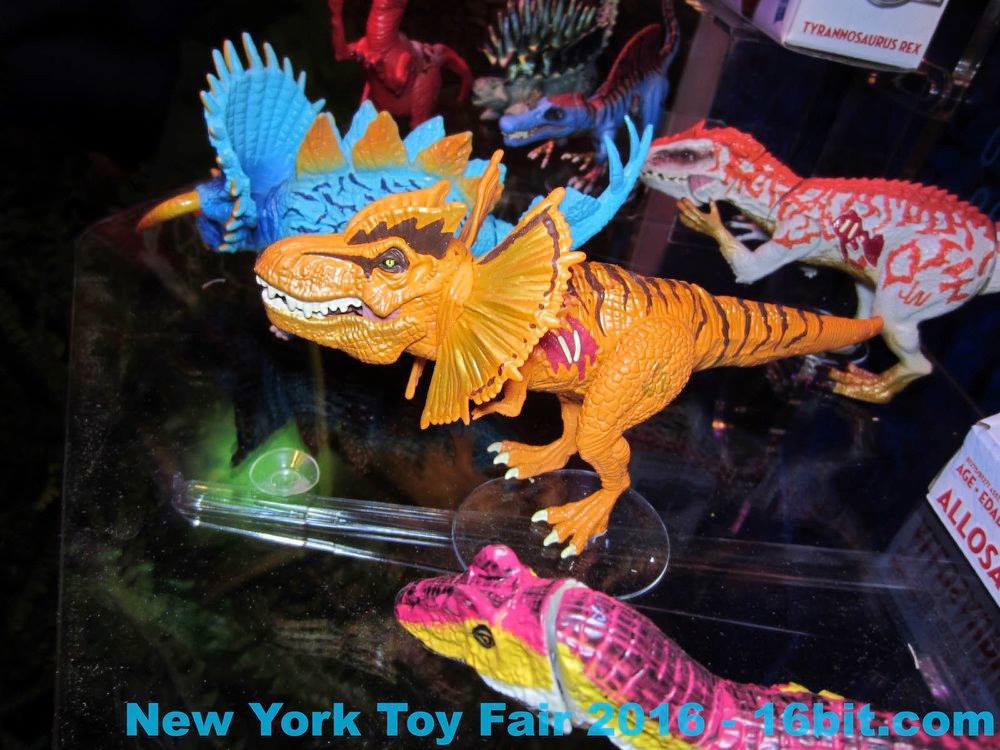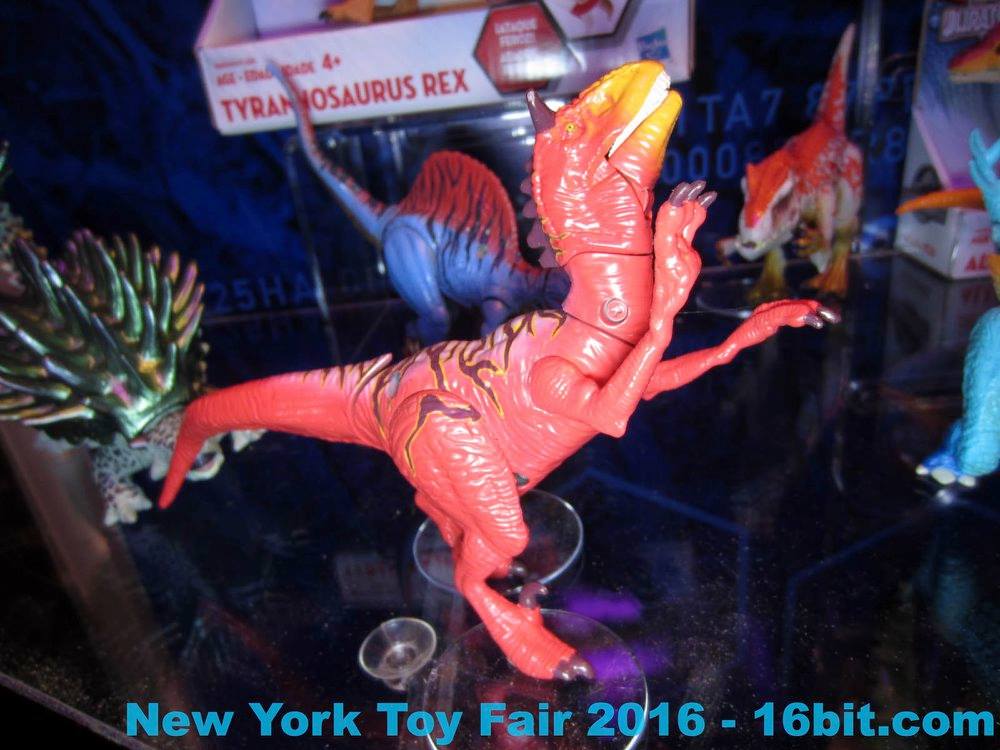 JURASSIC WORLD Lights and Sounds Figure Assortment
(Ages 4 years & up/Approx. Retail Price: $14.99/Available: Spring 2016)
The dinosaurs from the JURASSIC WORLD movie take form as fierce figures that chomp, stomp, and roar! Each fearsome dino stands eight inches long and features illuminated battle scars and screeching sound effects. Four new hybrid dinos are available in 2016 featuring new breeds like a Pteramimus and Carnoraptor. Each sold separately. Requires 2 button cell batteries, demo batteries included.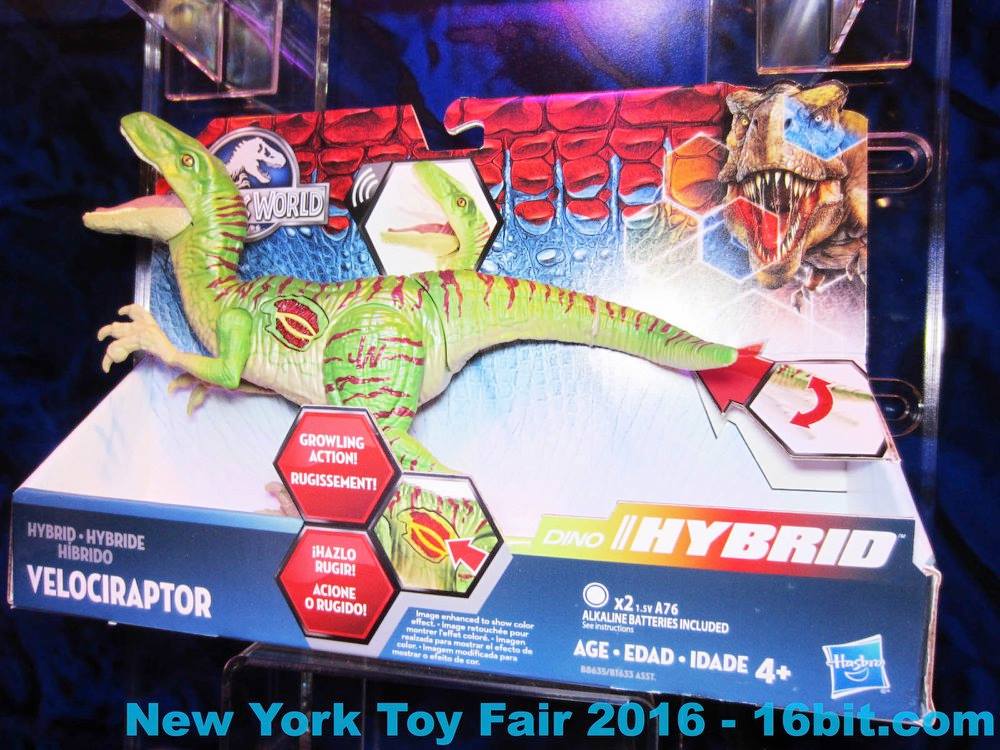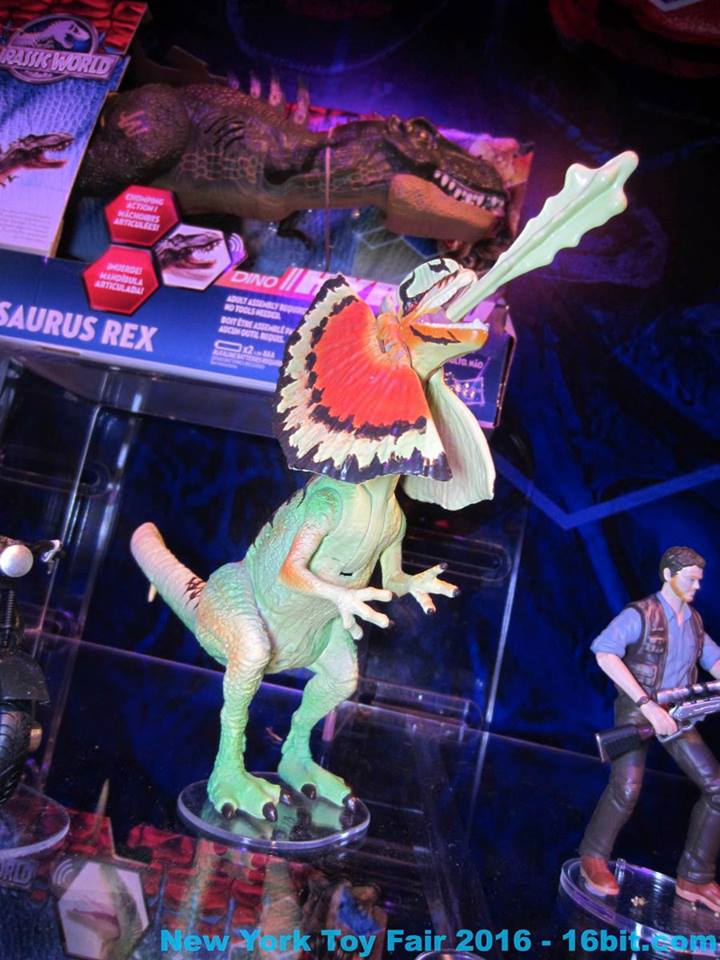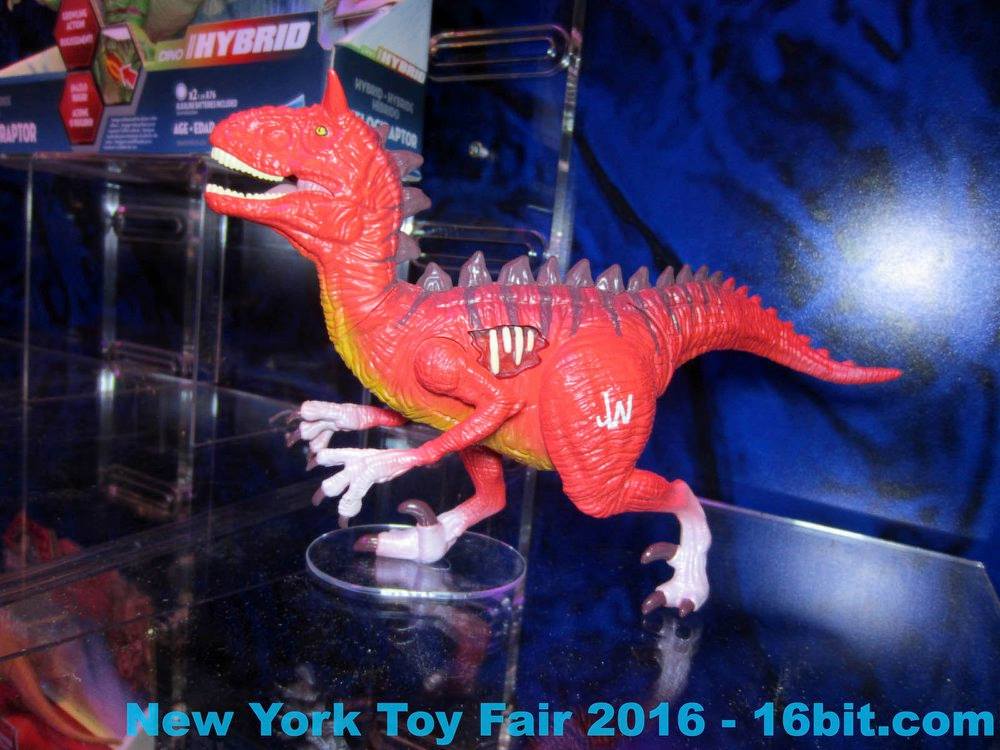 JURASSIC WORLD VEHICLE BATTLE PACK Set
(Ages 4 years & up/Approx. Retail Price: $19.99/Available: Spring 2016)
Kids can join the JURASSIC WORLD hunt for dinos over land, air, and sea with this VEHICLE BATTLE PACK set. Let the hunting begin with clever as ever raptor BLUE and trainer Owen on his motorcycle! Raptor BLUE takes form as a fierce figure with a hidden hybrid feature. Shine Owen's LED light-scope to reveal skin pattern on the ferocious dinosaur and let the hunt begin! Pack includes 4-inch human figure, Owen, dinosaur figure, motorcycle, and two accessories.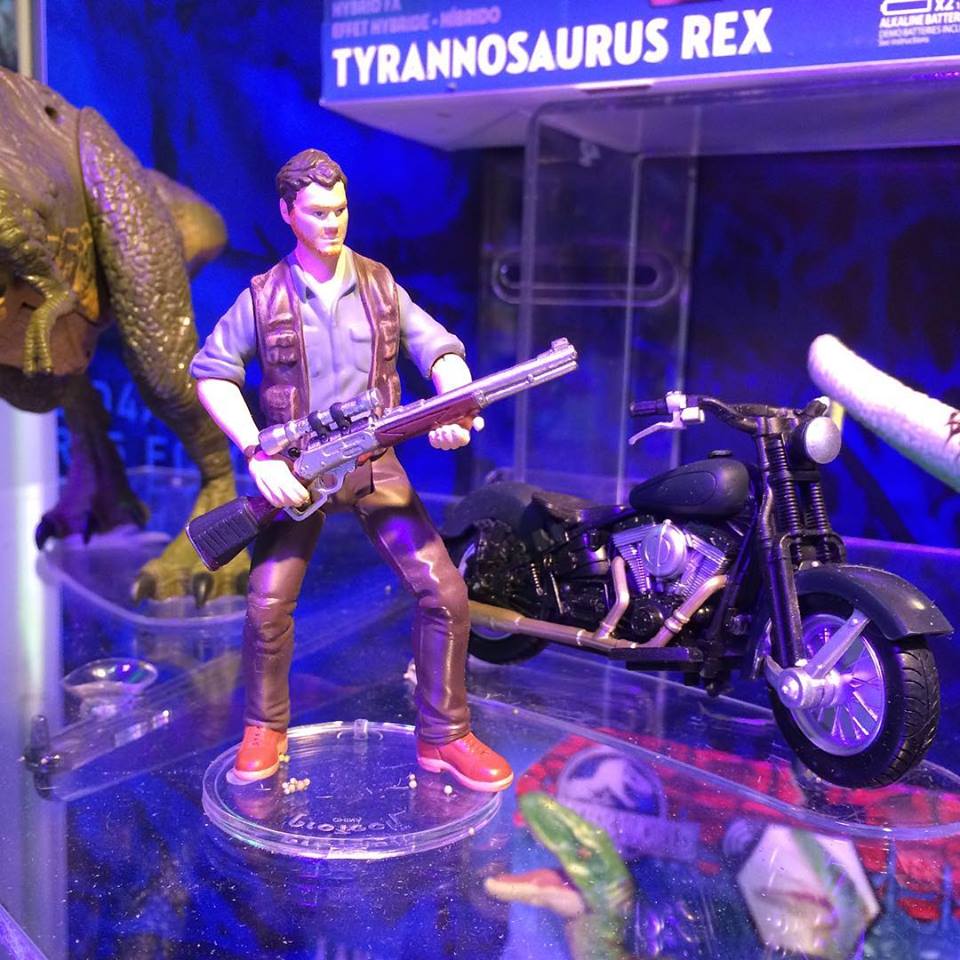 There you have it! For a quickly thrown together line, there's a lot to like! Even though it mainly consists of retools and repaints, you can see some ameliorations (paint jobs, for example) when compared to last year's Jurassic World series. And we finally got a human figure! That set would have been a killer when the movie was released, but we're sure it'll still fly off the shelves! So, enjoy, and stay tuned as we uncover more info and pictures!