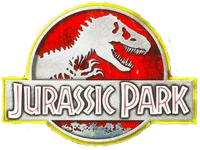 Jurassic Park 2009 Prototypes
After four years of drought, Hasbro finally decided to release a new Jurassic Park toy line in August 2009. Nicknamed "Jurassic Park 2009" and exclusive to the Toys"R"Us stores, this line included another batch of repaints of JP/// toys, along with a retooled version of the old fan-favorite Bull T-Rex from the Lost World line. This line was also appreciated by fans because of the gorgeous packaging artwork, which was a huge step ahead of what Hasbro did in the past.

Spinosaurus vs. Velociraptor

See this line's page

Comments: Repaints of the JP3 Spinosaurus and Velociraptor hatchlings. Only few are known to exist.
Other prototypes
| | |
| --- | --- |
| Velociraptor | Velociraptor |