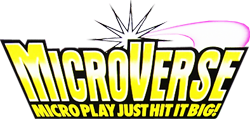 Vehicle Assortment #1
This is the only Vehicle Assortment that MicroVerse produced, so it is unclear as to why it is named Vehicle Assortment #1. Maybe the MicroVerse line had planned on releasing more assortments, but for some reason or another, the plans were scraped. There is no evidence that has surfaced that would support more assortments being released, so this is pure speculation.
Pictures
Info
Includes: Dieter Stark, Ground Tracker, Off-Road Vehicle and a Velociraptor.
Barcode: As seen here.

Value
Retail: N/A
Rarity:

Review
No review so far.