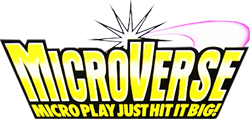 Mobile Command Center Micro Playset
The Dino-Trackers have discovered The Lost World, forgotten dinosaurs living in the remains of Jurassic Park! Capture the surviving dinosaurs and transport them to safety in the high-tech Mobile Command Center. But beware the dangers deep within the jungle! Escape the vicious Baby T-Rex in the all-terrain vehicle, and there's still the ferocious Pachycephalosaurus waiting to ambush with a powerful head-on attack!
Pictures
Info
Includes: Includes a Dino-Tracker figure, an All Terrain Vehicle, a Pachycephalosaurus, and a Baby T-Rex.
Value
Retail: N/A
Rarity:

Review
No review so far.